Black Forest Alsatian Montmorency Cherry and Kirsch Brandy Jam
---
Nothing fills the air with magic quite like the day a new shipment of Christine Ferber's marvelous Alsatian jams arrive. It seems practically destined that she would become, as she's known by her admirers, the Jam Fairy, having descended from three generations of pastry chefs. No surprise then, that La Maison Ferber's pastries and jams have garnered worldwide attention. Christine's small batch productions of strictly seasonal fruits are accented with singular touches—for example, Gewurztraminer gelée with rose petals; raspberry with pink peppercorn; and, one of our shop's current favorites, tart Montmorency cherries in Kirsch (we like to spoon it over Basque cheesecake). We are delighted to bring these deeply unique flavor combinations to the States. Words simply don't do these beauties justice, so explore!

For more Ferber jam selections, please contact our retail shop at (510) 524-1524
—Allyson Noman
More from this Producer or Region
About The Region
Alsace
Tragically, Alsace might be the most misunderstood wine region of France. In spite of its long history of viticulture and tremendous diversity of pedigreed terroirs, a past fraught with marketing mishaps has left consumers baffled as to what exactly to expect inside one of these mysterious tall, thin bottles.

The good news, on the other hand, is that a new wave of quality-oriented growers is working hard to put Alsace in its rightful place as one of the world's most fascinating sources of fine white wine. By embracing tradition, respecting terroir, and making a concerted effort to better communicate the countless virtues their wines have to offer, they have succeeded in putting Alsace back on the map.

Crafted from a number of grape varieties and beautifully interpreting the region's mosaic of soil types, our Alsace imports are by and large dry whites offering exceptional versatility at table. While each of these selections is ready to be uncorked tonight, the finest among them are also capable of maturing for many, many years in a cool cellar. Expect kaleidoscopic aromatics, lively acidities, and loads of terroir transparency in these skillfully crafted masterpieces. Enjoy a foray into the thrilling world of the world's most underrated wine region, and certainly do not hesitate to contact our sales staff with any questions as you take off on this mouth-watering adventure.
More from Alsace or France
Kermit once said...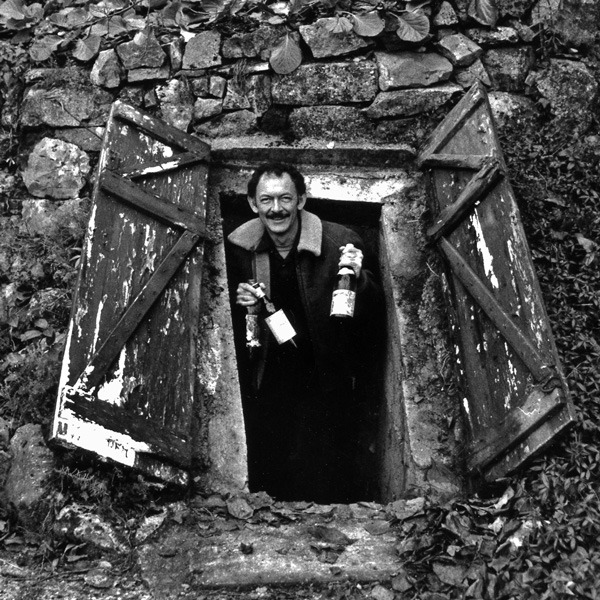 Kermit once said...
If you're looking for value, look where no one else is looking.
Inspiring Thirst, page 211