This impeccably made rosé from the raw and rustic landscape of the Languedoc requires a moment to open up, eventually releasing all the brambly qualities of the sunbaked shrubs and herbs that seem to infuse its beautifully plump fruit. It is an irresistibly charming, delightfully refreshing wine.
—Jane Augustine
More from this Producer or Region
About The Producer
Héritage du Pic Saint Loup
Héritage du Pic St-Loup dates back to the Middle Ages, as the former home of the bishops of Maguelone. The limestone peak or "pic" perched above the vineyards was named for the legendary Saint Thieri Loup. In 1992, the Ravaille brothers joined forces to plant a vineyard here in what has traditionally been land dominated by sheep farming and cheese production. The Ravaille family has been in the Languedoc for over a thousand years, long enough to have known Saint Loup personally. These brothers have been on a noble quest of their own to create serious wine that expresses the complexity of their terroir. The three fish on the label's emblem therefore not only evoke the story of Saint Loup, but also their fraternal collaboration.
About The Region
Languedoc-Roussillon
Ask wine drinkers around the world, and the word "Languedoc" is sure to elicit mixed reactions. On the one hand, the region is still strongly tied to its past as a producer of cheap, insipid bulk wine in the eyes of many consumers. On the other hand, it is the source of countless great values providing affordable everyday pleasure, with an increasing number of higher-end wines capable of rivaling the best from other parts of France.

While there's no denying the Languedoc's checkered history, the last two decades have seen a noticeable shift to fine wine, with an emphasis on terroir. Ambitious growers have sought out vineyard sites with poor, well draining soils in hilly zones, curbed back on irrigation and the use of synthetic fertilizers and pesticides, and looked to balance traditional production methods with technological advancements to craft wines with elegance, balance, and a clear sense of place. Today, the overall quality and variety of wines being made in the Languedoc is as high as ever.

Shaped like a crescent hugging the Mediterranean coast, the region boasts an enormous variety of soil types and microclimates depending on elevation, exposition, and relative distance from the coastline and the cooler foothills farther inland. While the warm Mediterranean climate is conducive to the production of reds, there are world-class whites and rosés to be found as well, along with stunning dessert wines revered by connoisseurs for centuries.
More from Languedoc-Roussillon or France
Kermit once said...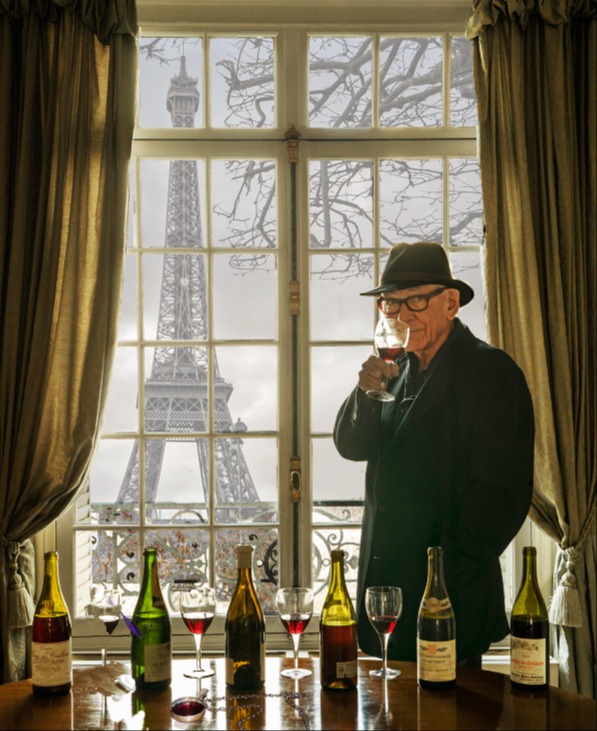 Kermit once said...
A good doctor prescribed the wine of Nuits-Saint-Georges to the Sun King, Louis XIV, when he suffered an unknown maladie. When the king's health was restored the tasty remedy enjoyed a vogue at court. Lord, send me a doctor like that!
Inspiring Thirst, page 117