Something Mystical from Le Marche
Something Mystical from Le Marche
by Anthony Lynch by Anthony Lynch
2021 Lacrima di Morro d'Alba
2021 Lacrima di Morro d'Alba
Colleleva Italy | Le Marche | Lacrima di Morro d'Alba
If ever a wine could be described as a beacon of pure joy, it might just be the rare Lacrima di Morro d'Alba from Le Marche, near central Italy's Adriatic coast. This dry red's ambrosial perfume of lavender, roses, and tooth-staining wild berries is completely intoxicating, while its lithe, juicy freshness makes imbibing feel like a divine privilege.
Made from the Lacrima grape—presumably named for the teardrop-like shape of its berries—in the gentle hills around the town of Morro d'Alba, near Ancona, this Marche specialty nearly went extinct before being revived by a handful of vignerons in the 1980s. Lucky for us, they salvaged this gem of a variety, which reaches an aromatic expression that, next to any other red wine, feels like stepping into technicolor for the first time: you'll gaze in awe at brilliant flowers and succulent fruits bursting with sweet nectar; you may even feel something mystical we usually don't experience in wine.
The wizard behind this is Stefano Antonucci, also the author of our crisp bargain Verdicchio. Grown where the Adriatic meets the Apennines, his Lacrima is equally befitting for delicacies of the sea or land. But served chilled, on a sunny day, this luminous red will refresh and enliven regardless of what surrounds it.
---
| | |
| --- | --- |
| Wine Type: | red |
| Vintage: | 2021 |
| Bottle Size: | 750mL |
| Blend: | Lacrima |
| Appellation: | Lacrima di Morro d'Alba |
| Country: | Italy |
| Region: | Le Marche |
| Producer: | Colleleva |
| Vineyard: | 5 ha, planted 1980-1990 |
| Soil: | Clay |
| Farming: | Sustainable |
| Alcohol: | 12.5% |
More from this Producer or Region
About The Producer
Colleleva
The vineyards of Colleleva (Colle "hill", and si leva, "rises") lie on the heights of the Marche: about halfway between the Apennine mountains and the coastline of the Adriatic Sea. The combination of eastern sun exposure and the cooling winds from the Adriatic provide an optimal microclimate for balancing ripeness with fresh acidity in the grapes. Verdicchio, also known as Trebbiano di Soave, has been cultivated in the Marche for many centuries. It is capable of making vibrantly fresh and crisp white wines that are a wonderful accompaniment to seafood. The Riserva bottlings can age gracefully. From Colleleva we have a wine in the former camp. During a tasting trip in the Marche, their stainless steel tank vinified Verdicchio was one of the stars among many, many wines tasted. The perfume is entrancing—at once fresh and rounded, and typical of the grape. There is absolutely no pretension.
About The Region
Le Marche
Le Marche's reputation as a producer of fine wine is relatively recent, as the region is very much off the beaten path for tourists and tasters alike. And yet, early Etrsucan and Roman civilizations grew grapes here, a tradition that persists and continues to gain momentum in this undulating land where the Apennines descend to the Adriatic.

In between the warm coastline and the cool, rugged mountainous border with Umbria lies a landscape of calcareous rolling hills that provide ideal conditions for viticulture. The zingy, green-tinged, citrus- and pine-scented Verdicchio is king here, producing delightfully crisp whites that perfectly complement the fresh fish and seafood stews of the Adriatic, in addition to the pork-based dishes that are staples inland. Around the towns of Jesi and Matelica, the grape takes on an additional dimension and is even capable of significant aging under the right conditions.

While our involvement in the region is recent, the two producers we represent demonstrate that Le Marche is capable of producing whites of serious interest, which often come at great value.
More from Le Marche or Italy
Kermit once said...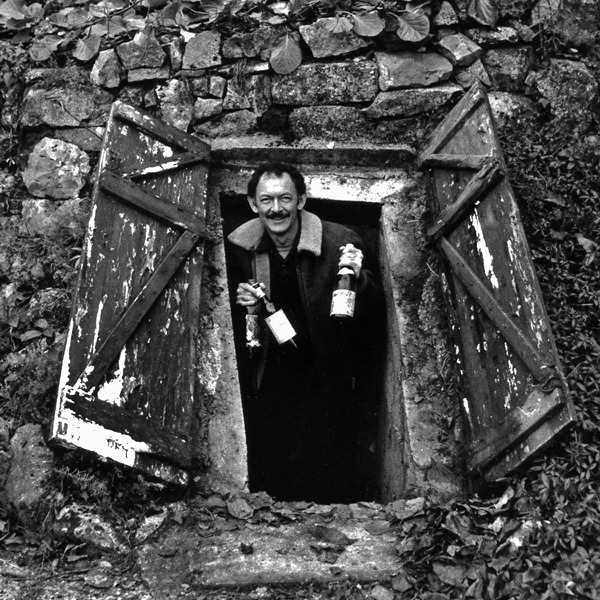 Kermit once said...
You don't have to be rich to cellar a great wine.