Winemaker Paolo Ruffino says his cliff-side hometown of Varigotti is known for three things: "sea, sun, and rock!" This thirst-quenching, slightly prickly bottling of the native Lumassina grape captures all of those things and offered me respite from the fiery Szechuan food I ordered one night. It has a melony, jasmine scent, a frothy texture, and when paired with spicy wontons, dry-pepper chicken, and sesame noodles––though untraditional––was revelatory! It's playful, low in alcohol, and a versatile complement to a range of cuisines.
—Jane Augustine
---
| | |
| --- | --- |
| Wine Type: | white |
| Vintage: | 2021 |
| Bottle Size: | 750mL |
| Blend: | Lumassina |
| Appellation: | Colline Savonesi |
| Country: | Italy |
| Region: | Liguria |
| Producer: | Punta Crena |
| Winemaker: | Tommaso Ruffino & Family |
| Vineyard: | 11 - 21 years, 1 ha |
| Soil: | Silt |
| Aging: | Wines spend two months on the lees |
| Farming: | Traditional |
| Alcohol: | 11% |
---
More from this Producer or Region
About The Producer
Punta Crena
The vineyards of Punta Crena (which is named for a large promontory jutting into the sea at the edge of the village) are all within 1200 meters of the water and enjoy sea breezes that help keep the grapes healthy and happy. The Ruffino family are proud to work almost exclusively with local varietals, but they don't have much company. As a result, several of Punta Crena's wines are one of a kind: the Mataòssu and Cruvin are entirely unique, and the Barbarossa is the only one produced in Italy. They believe that their only job after the harvest is simply to avoid ruining their lovely fruit as it turns to wine. These are light, fun wines with no pretension.
About The Region
Liguria
A long, crescent-shaped sliver of mountainous coastline ranging from the French border in the west to that of Tuscany in the east, Liguria is a region of unrivaled Mediterranean charm. This applies not only to its colorful seaside villages and carefree, welcoming people, but also to the wines it produces—crisp whites and light reds designed to be quaffed with locally caught seafood.

Viticulture has thrived along these coastal hillsides since Etruscan times. Ancient stone terraces line the steep slopes all along the Riviera, many abandoned while others still host olive trees, lemon trees, and of course, the vine. What Liguria lacks in acreage, it makes up for in diversity and originality: home to numerous indigenous grape varieties, it produces wines of infectious local character.

The hallmarks of Ligurian wines are fragrant aromatics and lively freshness. Whites from grapes like Vermentino and Pigato capture the pervasive flavors of wild herbs and citrus with a sea-breeze salinity, while the rare reds from Rossese, among others, have a brightness of flavor that allows them to complement dishes from the sea or land—served with a slight chill, of course.

While Kermit's history in the region is relatively recent, Liguria has rapidly become one of his favorite places to visit. It's hard to blame him—enjoying a crisp, perfumed white with a platter of fried sea critters on the Mediterranean is definitely not the worst part of the job.
More from Liguria or Italy
Kermit once said...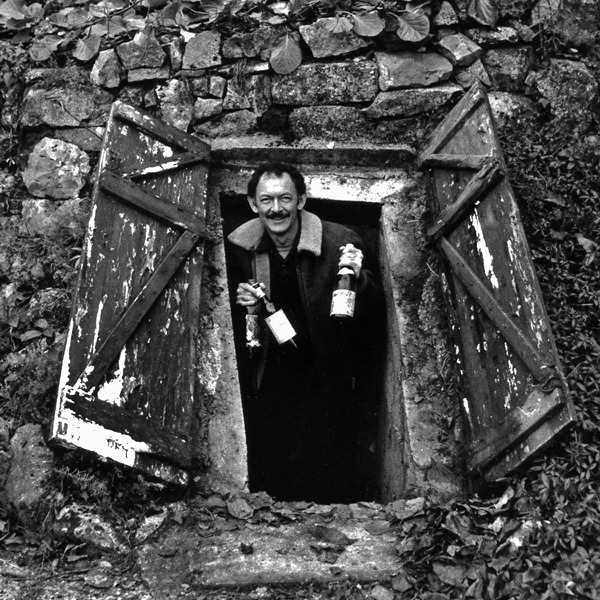 Kermit once said...
You don't have to be rich to cellar a great wine.