Foillard's Morgons represent brilliantly crafted expressions of Beaujolais' grandest terroirs. Technical details (available on our site) cannot adequately communicate this wine's raison d'être—instead, consider a typical evening chez Foillard: Guests gather. Corks pop. Charcuterie emerges. Stories are told. Laughter rings out. Old vintages turn up. More corks are pulled. More food. Moderation takes a back seat. More laughter. Cheese. Sleep. And that's what this Morgon—beyond its sweet, earthy fruit and sensuous, velvety texture—is all about.
—Anthony Lynch
More from this Producer or Region
About The Producer
Jean Foillard
Jean and Agnès Foillard took over his father's domaine in 1980, and soon thereafter began to make Kermit Lynch customers very happy. Most of their vineyards are planted on the Côte du Py, the famed slope outside the town of Villié-Morgon and the pride of Morgon. Following the example of traditionalist Jules Chauvet, Jean and three other local vignerons Marcel Lapierre, Jean-Paul Thévenet, and Guy Breton, soon hoisted the flag of Chauvet's back-to-nature movement. Kermit dubbed this clan the Gang of Four, and the name has stuck ever since. The Gang called for a return to the old practices of viticulture and vinification. The end result is a rustic structure, spicy notes, and mineral-laden backbone.
About The Region
Beaujolais
After years of the region's reputation being co-opted by mass-produced Beaujolais Nouveau and the prevalence of industrial farming, the fortunes of vignerons from the Beaujolais have been on the rise in the past couple of decades. Much of this change is due to Jules Chauvet, a prominent Beaujolais producer who Kermit worked with in the 1980s and arguably the father of the natural wine movement, who advocated not using herbicides or pesticides in vineyards, not chaptalizing, fermenting with ambient yeasts, and vinifying without SO2. Chief among Chauvet's followers was Marcel Lapierre and his three friends, Jean Foillard, Guy Breton, and Jean-Paul Thévenet—a group of Morgon producers who Kermit dubbed "the Gang of Four." The espousal of Chauvet's methods led to a dramatic change in quality of wines from Beaujolais and with that an increased interest and appreciation for the AOC crus, Villages, and regular Beaujolais bottlings.

The crus of Beaujolais are interpreted through the Gamay grape and each illuminate the variety of great terroirs available in the region. Distinguishing itself from the clay and limestone of Burgundy, Beaujolais soils are predominantly decomposed granite, with pockets of blue volcanic rock. The primary vinification method is carbonic maceration, where grapes are not crushed, but instead whole clusters are placed in a tank, thus allowing fermentation to take place inside each grape berry.

Much like the easy-going and friendly nature of many Beaujolais vignerons, the wines too have a lively and easy-drinking spirit. They are versatile at table but make particularly good matches with the local pork sausages and charcuterie. Though often considered a wine that must be drunk young, many of the top crus offer great aging potential.
More from Beaujolais or France
Kermit once said...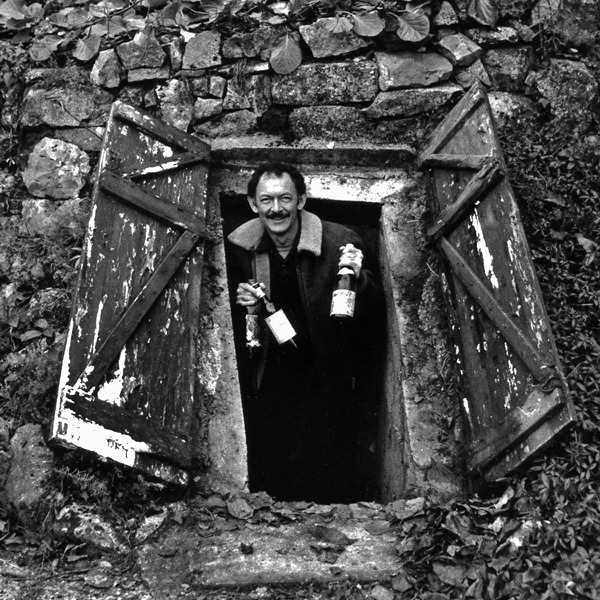 Kermit once said...
You don't have to be rich to cellar a great wine.