The Torrette denomination designates reds made primarily from the Petit Rouge grape, grown high in the mountains of Valle d'Aosta in the shadow of Monte Bianco. Typically, these wines are light, floral, and teeming with energy, but here we have a slightly different creature. To create this Torrette Supérieur, the grapes are dried for several days after harvest, then pressed and aged in barrel to give an equally lively red with a bit more guts and bass notes. Feuillet's rendition features whiffs of cracked pepper, bursting wild forest berries, and crunchy mountain minerals. There is nothing else quite like it.
—Anthony Lynch
---
| | |
| --- | --- |
| Wine Type: | red |
| Vintage: | 2021 |
| Bottle Size: | 750mL |
| Blend: | Petit Rouge |
| Appellation: | Valle d'Aosta |
| Country: | Italy |
| Region: | Valle d'Aosta |
| Producer: | Château Feuillet |
| Winemaker: | Maurizio Fiorano |
| Vineyard: | 15 years average, 0.5 ha |
| Soil: | Sandy, alluvial topsoil, granite bedrock subsoil |
| Farming: | Sustainable |
| Alcohol: | 14.5% |
---
More from this Producer or Region
/
About The Producer
Château Feuillet
If Maurizio Fiorano became a vineyard owner by chance, he was lucky in the placement of his plots—he will humbly tell you that it's not hard to make good wine here. The vines sit in shallow sandy soil, but their feet wriggle into crevices in the solid granite bedrock. The vineyards are planted on an ancient riverbed, where the Dora Baltea River cut through, creating the current river valley and leaving behind mineral deposits that the wines happily lap up. The trump card, however, may be high altitude and diurnal temperature shifts providing long hours of gentle sunlight. This gives the grapes a long, slow ripening season that in turn offers red wines with the heft of a sunny climate that are still refreshing and light.
Kermit once said...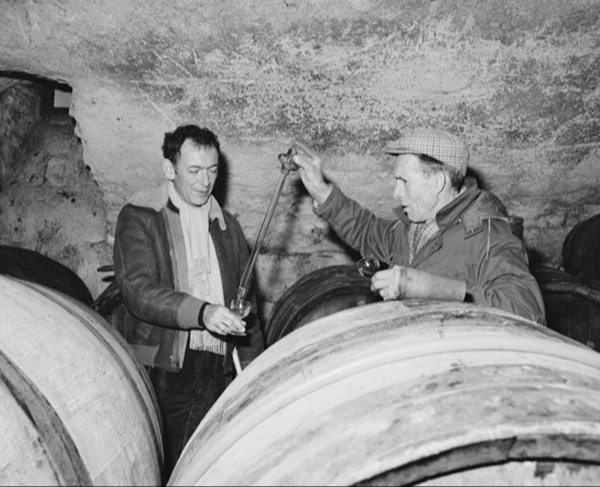 Kermit once said...
When buying red Burgundy, I think we should remember:

1. Big wines do not age better than light wine.
2. A so-called great vintage at the outset does not guarantee a great vintage for the duration.
3. A so-called off vintage at the outset does not mean the wines do not have a brilliant future ahead of them.
4. Red Burgundy should not taste like Guigal Côte-Rôtie, even if most wine writers wish it would.
5. Don't follow leaders; watch yer parking meters.
Inspiring Thirst, page 174