If the Valle d'Aosta's treasured wine production goes mostly unnoticed by wine drinkers, it's not for lack of intrigue or a worthy terroir. On the contrary, this tiny appellation—tucked into the peaks and valleys of the Italian Alps—offers conditions any winegrower would envy, though the fainthearted need not apply. Manually maintaining the steep and stony slopes is arduous work that Maurizio Fiorano commits to willingly and with conviction. His Torrette blends Petit Rouge with a drop of Mayolet from parcels that ripen slowly on the prized sunny side of the Dora Baltea River. This rosso demonstrates the benefit of prolonged but gentle sunlight in balancing a wine's intensity with its weight. Torrette is steeped in character, fruit-driven, and plummy with a touch of violet. Among the silkiest, most refreshing reds I've enjoyed, it's one I would reach for to pair with spicy foods that provoke thirst and command a bold accompaniment.
—Jane Augustine
---
| | |
| --- | --- |
| Wine Type: | red |
| Vintage: | 2021 |
| Bottle Size: | 750mL |
| Blend: | 90% Petit Rouge, 10% Mayolet |
| Appellation: | Valle d'Aosta Torrette |
| Country: | Italy |
| Region: | Valle d'Aosta |
| Producer: | Château Feuillet |
| Winemaker: | Maurizio Fiorano |
| Vineyard: | 10-12 years, 0.5 ha |
| Soil: | Sandy, alluvial topsoil, granite bedrock subsoil |
| Farming: | Sustainable |
| Alcohol: | 13.5% |
---
More from this Producer or Region
/
About The Producer
Château Feuillet
If Maurizio Fiorano became a vineyard owner by chance, he was lucky in the placement of his plots—he will humbly tell you that it's not hard to make good wine here. The vines sit in shallow sandy soil, but their feet wriggle into crevices in the solid granite bedrock. The vineyards are planted on an ancient riverbed, where the Dora Baltea River cut through, creating the current river valley and leaving behind mineral deposits that the wines happily lap up. The trump card, however, may be high altitude and diurnal temperature shifts providing long hours of gentle sunlight. This gives the grapes a long, slow ripening season that in turn offers red wines with the heft of a sunny climate that are still refreshing and light.
Kermit once said...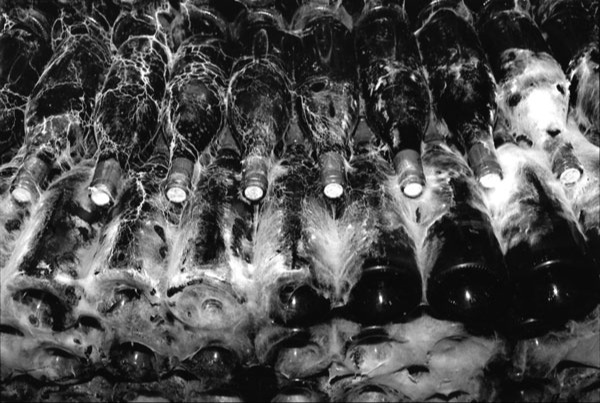 Kermit once said...
Let the brett nerds retire into protective bubbles, and whenever they thirst for wine it can be passed in to them through a sterile filter. Those of us on the outside can continue to enjoy complex, natural, living wines.
Inspiring Thirst, page 236