© Héritage du Pic Saint Loup
When I conjure up the southern French red of my dreams, or the idea of perhaps making my own one day, inspired by years of tasting my way through the Mediterranean basin, the following is what gets my mouth watering.
First, I would set out to make a nuanced blend using a combination of grape varieties, each lending its own bit of personality. Sun-loving Grenache would certainly feature, as well as a more dense, tannic grape like Mourvèdre, the perfect complement to the former's plush, warm textures. Syrah could also serve this role, with the stipulation that it come from a cooler site to preserve its freshness—higher-elevation or north-facing vineyards would make this possible.
My terroir of choice is a poor, rocky hillside, perhaps limestone, where the vines would struggle for sustenance, drawing finesse and minerality from deep in the subsoil. Finally, I would choose a natural vinification, with some whole clusters for a lively tension, and traditional aging in large, neutral wood vessels that allow the wine to fully express itself. My rouge would be unfiltered, of course, and I'd price it to encourage frequent enjoyment.
Well, if only I'd been born a Ravaille brother. The three brothers at Ermitage du Pic Saint Loup bottle exactly the wine I just described. They farm their steep, rugged vineyards biodynamically in the Languedoc's coolest, northernmost appellation, where Syrah, Grenache, and a few other cépages convey a perfect duality of plump Mediterranean richness and savory, floral tones recalling more northerly wines. Chewy, vigorous, and refreshing, with notes of black olive, wild herbs, and brambly fruit, the Ravailles' Tour de Pierres cuvée really does check all the boxes.
—Anthony Lynch
More from this Producer or Region
About The Producer
Ermitage du Pic Saint Loup
Ermitage du Pic St-Loup dates back to the Middle Ages, as the former home of the bishops of Maguelone. The limestone peak or "pic" perched above the vineyards was named for the legendary Saint Thieri Loup. In 1992, the Ravaille brothers joined forces to plant a vineyard here in what has traditionally been land dominated by sheep farming and cheese production. The Ravaille family has been in the Languedoc for over a thousand years, long enough to have known Saint Loup personally. These brothers have been on a noble quest of their own to create serious wine that expresses the complexity of their terroir. The three fish on the label's emblem therefore not only evoke the story of Saint Loup, but also their fraternal collaboration.
About The Region
Languedoc-Roussillon
Ask wine drinkers around the world, and the word "Languedoc" is sure to elicit mixed reactions. On the one hand, the region is still strongly tied to its past as a producer of cheap, insipid bulk wine in the eyes of many consumers. On the other hand, it is the source of countless great values providing affordable everyday pleasure, with an increasing number of higher-end wines capable of rivaling the best from other parts of France.

While there's no denying the Languedoc's checkered history, the last two decades have seen a noticeable shift to fine wine, with an emphasis on terroir. Ambitious growers have sought out vineyard sites with poor, well draining soils in hilly zones, curbed back on irrigation and the use of synthetic fertilizers and pesticides, and looked to balance traditional production methods with technological advancements to craft wines with elegance, balance, and a clear sense of place. Today, the overall quality and variety of wines being made in the Languedoc is as high as ever.

Shaped like a crescent hugging the Mediterranean coast, the region boasts an enormous variety of soil types and microclimates depending on elevation, exposition, and relative distance from the coastline and the cooler foothills farther inland. While the warm Mediterranean climate is conducive to the production of reds, there are world-class whites and rosés to be found as well, along with stunning dessert wines revered by connoisseurs for centuries.
More from Languedoc-Roussillon or France
Where the newsletter started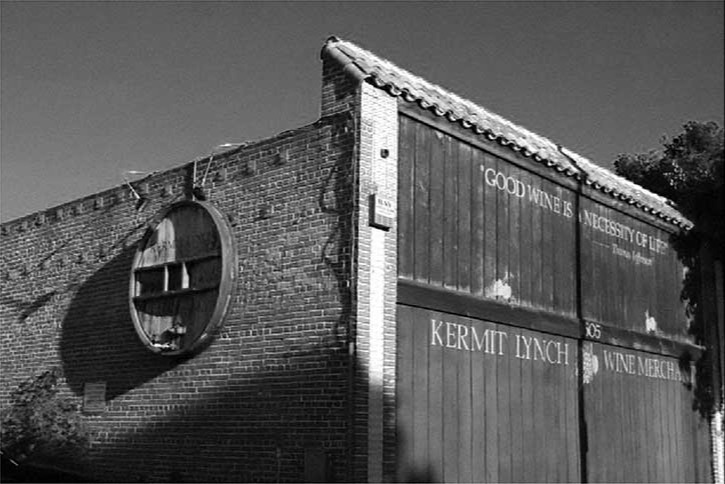 Where the newsletter started
Every three or four months I would send my clients a cheaply made list of my inventory, but it began to dawn on me that business did not pick up afterwards. It occurred to me that my clientele might not know what Château Grillet is, either. One month in 1974 I had an especially esoteric collection of wines arriving, so I decided to put a short explanation about each wine into my price list, to try and let my clients know what to expect when they uncorked a bottle. The day after I mailed that brochure, people showed up at the shop, and that is how these little propaganda pieces for fine wine were born.—Kermit Lynch
Promo Code Terms
There are two types of promo codes
1) a code that gives you a percentage off your order
2) a code that gives you a dollar amount off your order
How do promo codes or coupon codes work?
When you place an order with a percentage coupon code, the discount only applies to discount eligible items. An eligible item typically is a product that does not already have a discount. Sampler packs that already have discounts applied to them do not count towards the minimum of 12 eligible items. In your shopping cart, you'll see percentage discounts next to each bottle.
When you place an order with a dollar amount code, the dollar amount is added to your discount. In your shopping cart, the dollar amount is subtracted from your total, and does not show next to each bottle.