Mount Etna's astronomic rise in hipness over the last decade or so has created a sort of gold rush (or oil rush, to use the metaphor used on this wine's label), with producers from all over Sicily, mainland Italy, and beyond seeking to cash in on this ancient wine region's newfound popularity. Just as hungry entrepreneurs—often with great means and little respect for the land and its history—settle in, hoping to make it big, Cesare Fulvio and Federica Turillo humbly tend to their two hectares of 120-year-old vines high on the volcano's northern face. They craft wines with their bare hands—and feet!—that are worlds removed from the heavy investment, modern technology, and mass marketing that is reshaping the Etnean landscape.
Consider their Carricante-based white: lightly skin-macerated, it was pressed manually and aged in a solitary chestnut cask before an unfiltered, unsulfured bottling. Charming, fresh, and textured, with suggestions of wildflowers, saffron, lemon, and nuts, this is Etna in all its raw glory.
—Anthony Lynch
---
| | |
| --- | --- |
| Wine Type: | white |
| Vintage: | 2020 |
| Bottle Size: | 750mL |
| Blend: | Field blend: Carricante, Catarratto, Minella, Pizzutella |
| Country: | Italy |
| Region: | Sicily |
| Producer: | Masseria del Pino |
| Winemaker: | Cesare Fulvio and Federica Turillo |
| Vineyard: | 120 years, 1.7 ha total |
| Soil: | Volcanic |
| Aging: | Fermented and aged in a 500-L chestnut barrel for 9 months |
| Farming: | Biodynamic (practicing) |
| Alcohol: | 11% |
---
More from this Producer or Region
About The Producer
Masseria del Pino
Driving down the dusty road to Masseria del Pino, Cesare Fulvio and Federica Turillo's little farm upslope from Randazzo, it is hard to tell which century we are living in. This is Etna in all its pastoral serenity, with only the sights, scents, and sounds of the mountain to stimulate the senses.
This simple, peaceful lifestyle is precisely what the couple envisioned when they settled here in 2005. Catania natives, they left their jobs—Cesare as a commercial air pilot, Federica as an archery instructor—to cultivate the two hectares of terraced vineyards at Contrada Pino, elevation 800 meters. They renovated the property's ancient palmento, a traditional farmhouse featuring an old press and large fermentation vats made of lava stone, and began to work the 120-year-old vines, plus some olive trees and vegetable gardens, according to organic and biodynamic principles.
About The Region
Sicily
Italy's southernmost region and the largest island in the Mediterranean, Sicily has no shortage of sunshine to grow high-quality grapes on a yearly basis. It also does not lack a history of winemaking: since the Greeks settled here almost three millennia ago, the vine has played a major role in the island's agricultural makeup. Production of cheap bulk wine for blending dominated much of its recent history until now, as we are witnessing a quality revolution that puts forth its great diversity and quality of terroirs, indigenous grape varieties, and local production methods.

While Sicily's historical reputation is for sweet wines—Marsala and the Muscats of Pantelleria stand out—a number of dry whites and reds are enjoying the spotlight today. The cooler, high-altitude slopes of Etna, with its ashy volcanic soils, have seen an explosion of activity from producers both local and foreign; both whites (primarily from Carricante) and reds (Nerello Mascalese) here are capable of uncommon freshness and finesse. Other noteworthy wine regions are Eloro, where Nero d'Avola gives its best; Noto, an oasis of dry and sweet Moscatos; Vittoria, with its supple, perfumed Frappatos; and Salina, where Malvasia makes thirst-quenching dry whites and deliciously succulent passiti.

Countless foreign invasions over the centuries have given Sicilian architecture and cuisine a unique exotic twist, making it a fascinating destination for gourmands as well as wine importers. With a wealth of dedicated artisans proud to show off the riches of their land, you can bet there are many exciting things still to come from this incredible island.
More from Sicily or Italy
Kermit once said...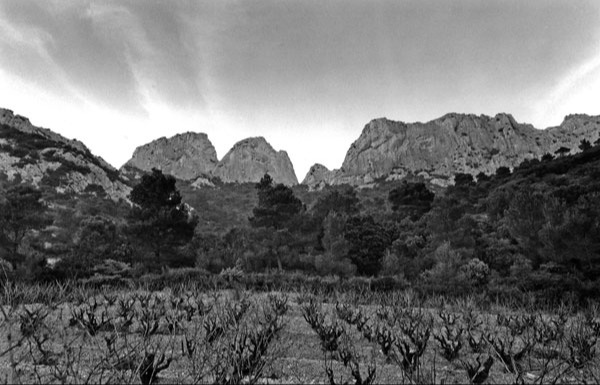 Kermit once said...
Great winemakers, great terroirs, there is never any hurry. And I no longer buy into this idea of "peak" maturity. Great winemakers, great terroirs, their wines offer different pleasures at different ages.
Inspiring Thirst, page 312