Discovering Saint-Aubin in Burgundy is a little like stumbling upon an outstanding, but unknown and well-priced restaurant or jazz club tucked back in an alley along your town's main drag. Wines from this appellation would be as sought after as many others from the Côte de Beaune if Saint-Aubin weren't essentially hidden behind the towering giants of Chassagne-Montrachet and Puligny Montrachet. For Burgundy lovers on a budget, however, this is a blessing. You can still experience incredibly classy Côte d'Or reds and whites without biting off a sizable chunk of your paycheck. Even though the majority of Saint-Aubin is planted to Chardonnay, reds like Domaine Larue's Les Eduens prove that the terroir here is also beautifully suited to Pinot Noir. What does "Les Eduens" mean? The Larues named this bottling after the population that lived in the region during the period of the Roman Republic (up until the first century B.C.). This medium-bodied rouge, with notes of freshly crushed black cherries and cranberries filtered through stones, would be sublime alongside any kind of grilled or roasted fowl. I poured a glass, grilled some maitake mushrooms, and stuffed them in a grilled cheese sandwich, which was pretty perfect, too.
—Tom Wolf
---
| | |
| --- | --- |
| Wine Type: | red |
| Vintage: | 2020 |
| Bottle Size: | 750mL |
| Blend: | Pinot Noir |
| Appellation: | Saint-Aubin |
| Country: | France |
| Region: | Burgundy |
| Producer: | Domaine Larue |
| Winemaker: | Didier, Denis, and Bruno Larue |
| Vineyard: | 1.08 ha, Planted in 1972, 1980 |
| Soil: | Limestone |
| Aging: | Wine ages for 12-18 months in barrel then 3-4 months in tank before being bottled unfiltered |
| Farming: | Lutte Raisonnée |
| Alcohol: | 13% |
---
More from this Producer or Region
About The Producer
Domaine Larue
The Larue holdings are spread between the two villages of Saint-Aubin and Puligny-Montrachet. These holdings include seven premier crus, on south, southeast, and southwestern facing slopes, grown on variations of clay soils with a high concentration of limestone. The domaine's premier crus vineyard in Puligny-Montrachet, La Garenne, sits at a high altitude in the Hameau de Blagny, bordering Meursault. Their most prized vineyard, Saint-Aubin premier cru "Murgers des Dents de Chien," shares its name with the Dents de Chien lieu-dit of Le Montrachet that is right around the corner and is capable of producing wine that can age and improve in the bottle for decades.
About The Region
Burgundy
In eastern central France, Burgundy is nestled between the wine regions of Champagne to the north, the Jura to the east, the Loire to the west, and the Rhône to the south. This is the terroir par excellence for producing world-class Pinot Noir and Chardonnay.

The southeast-facing hillside between Dijon in the north and Maranges in the south is known as the Côte d'Or or "golden slope." The Côte d'Or comprises two main sections, both composed of limestone and clay soils: the Côte de Nuits in the northern sector, and the Côte de Beaune in the south. Both areas produce magnificent whites and reds, although the Côte de Beaune produces more white wine and the Côte de Nuits more red.

Chablis is Burgundy's northern outpost, known for its flinty and age-worthy Chardonnays planted in Kimmeridgian limestone on an ancient seabed. Vézelay is a smaller area south of Chablis with similar qualities, although the limestone there is not Kimmeridgian.

To the south of the Côte de Beaune, the Côte Chalonnaise extends from Chagny on its northern end, down past Chalon-sur-Saône and encompasses the appellations of Bouzeron in the north, followed by Rully, Mercurey, Givry, and Montagny.

Directly south of the Chalonnaise begins the Côte Mâconnais, which extends south past Mâcon to the hamlets of Fuissé, Vinzelles, Chaintré, and Saint-Véran. The Mâconnais is prime Chardonnay country and contains an incredible diversity of soils.
More from Burgundy or France
Our Guarantee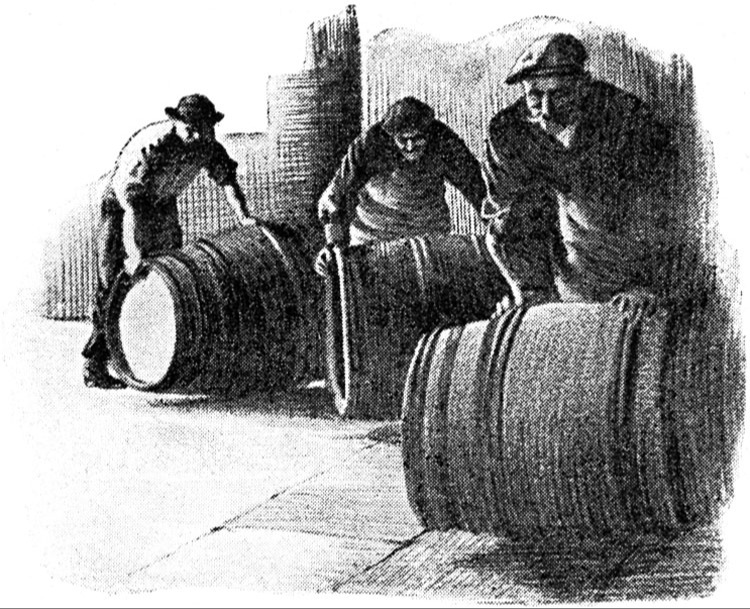 Our Guarantee
We only import wine we drink and enjoy ourselves, directly from the source.
Our wine tastes the same in your home as it did where it was bottled in Europe.
Like the long-term relationships we build with growers, we build long-term relationships with our clients. Have a question? Need wine advice? Just give us a call—510-524-1524.