Deep in the Hautes-Corbières, a wildly hilly region of the Languedoc midway between Narbonne and Perpignan, a young Maxime Magnon stumbled upon a treasure: ancient vineyard parcels in steep, rocky soils destined to be abandoned, as local farmers were unwilling to break their backs to eke out tiny yields of wine that would ultimately get lost in the town co-op's generic blend. Maxime seized the opportunity and bought the vineyards, immediately going organic. Today, Campagnès is his greatest red, a century-old field blend of mostly Carignan that is fermented whole-cluster and bottled unfiltered with very little sulfur. He counts Allemand, Barral, and Lapierre among his strongest influences, and it shows—this drinks like great cru Beaujolais infused with southern soul.
—Anthony Lynch
More from this Producer or Region
About The Producer
Maxime Magnon
That Maxime Magnon is part of one of the most revolutionary wine movements in France should give him a justifiable swagger to his step, yet he is nonetheless a reluctant hero. This Burgundian was not born with hereditary rights to a domaine, but makes his own wine in the Corbières A.O.C. instead. He purchased some prime parcels of old vines from abandoned plots and rents his cellar—a garagiste if ever there was one. He farms over eleven hectares, with steep vineyards that reach high altitudes, and manages it all on his own. Maxime is part of the new wave of passionate viticulteurs who cultivate their vines with the utmost respect for nature and the soil. His wines offer great expression of fruit with immediate approachability.
About The Region
Languedoc-Roussillon
Ask wine drinkers around the world, and the word "Languedoc" is sure to elicit mixed reactions. On the one hand, the region is still strongly tied to its past as a producer of cheap, insipid bulk wine in the eyes of many consumers. On the other hand, it is the source of countless great values providing affordable everyday pleasure, with an increasing number of higher-end wines capable of rivaling the best from other parts of France.

While there's no denying the Languedoc's checkered history, the last two decades have seen a noticeable shift to fine wine, with an emphasis on terroir. Ambitious growers have sought out vineyard sites with poor, well draining soils in hilly zones, curbed back on irrigation and the use of synthetic fertilizers and pesticides, and looked to balance traditional production methods with technological advancements to craft wines with elegance, balance, and a clear sense of place. Today, the overall quality and variety of wines being made in the Languedoc is as high as ever.

Shaped like a crescent hugging the Mediterranean coast, the region boasts an enormous variety of soil types and microclimates depending on elevation, exposition, and relative distance from the coastline and the cooler foothills farther inland. While the warm Mediterranean climate is conducive to the production of reds, there are world-class whites and rosés to be found as well, along with stunning dessert wines revered by connoisseurs for centuries.
More from Languedoc-Roussillon or France
Kermit once said...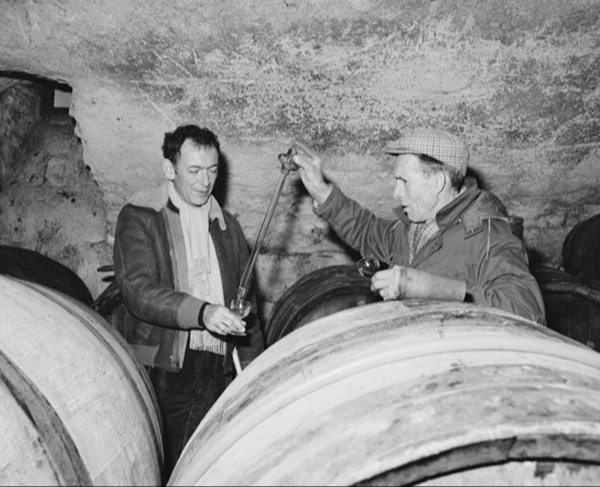 Kermit once said...
When buying red Burgundy, I think we should remember:

1. Big wines do not age better than light wine.
2. A so-called great vintage at the outset does not guarantee a great vintage for the duration.
3. A so-called off vintage at the outset does not mean the wines do not have a brilliant future ahead of them.
4. Red Burgundy should not taste like Guigal Côte-Rôtie, even if most wine writers wish it would.
5. Don't follow leaders; watch yer parking meters.
Inspiring Thirst, page 174