Extremely limited quantities, maximum 4 bottles per purchase
---
If you can snag a bottle of this beguiling blend from such a storied estate before it's sold out, you'll have given yourself the gift of foresight. That feeling will be fleeting, however; once you taste it, you'll wish you'd bought several. Native varieties like Garganega, Trebbiano, and Saorin deliver boldly floral aromas laced with volcanic smokiness from the basalt soil upon which they're grown. How dull and dreary life would be without this bianco to cheer me up. It just never gets old.

—Jane Berg
---
| | |
| --- | --- |
| Wine Type: | white |
| Vintage: | 2019 |
| Bottle Size: | 750mL |
| Blend: | Garganega, Trebbiano Toscano, Sauvignon Bianco, Chardonnay, Saorin |
| Appellation: | Veneto IGT |
| Country: | Italy |
| Region: | Veneto |
| Producer: | Giuseppe Quintarelli |
| Winemaker: | Quintarelli Family |
| Vineyard: | 30 years average |
| Soil: | Limestone and Basalt |
| Farming: | Traditional |
| Alcohol: | 12.5% |
---
More from this Producer or Region
About The Producer
Giuseppe Quintarelli
It is impossible to speak about Quintarelli without superlatives. The name itself stands for so much: the family, the wines, a style, a tradition. After all of the patience and care that go into the making of a bottle of Quintarelli, it truly does mean so much more than wine. Giuseppe, fondly known as "Bepi" to those closest to him, was a perfectionist in every way. From the handwritten labels, to the best quality cork, to the exquisite wine in bottle, the Quintarelli name is a stamp of authenticity and the ultimate indication of an artisanal wine of the highest quality. From the seductive Bianco Secco, to the exceedingly rare Bandito, the artistry and depth of the range is exceptional. A bottle of Quintarelli never disappoints!
About The Region
Veneto
Italy's most prolific wine region by volume, the Veneto is the source of some of the country's most notorious plonk: you'll find oceans of insipid Pinot Grigo, thin Bardolino, and, of course, the ubiquitous Prosecco. And yet, the Veneto produces the highest proportion of DOC wine of any Italian region: home to prestigious appellations like Valpolicella, Amarone, and Soave, it is capable of excelling in all three colors, with equally great potential in the bubbly and dessert departments.

With almost 200,000 acres planted, the Veneto has a wealth of terroirs split between the Po Valley and the foothills of the Alps. While the rich soils of the flatlands are conducive to mechanization, high yields, and mass production of bulk wine, the areas to the north offer a fresher climate and a diversity of poor soil types, ideal for food-friendly wines that show a sense of place. Whether it's a charming Prosecco Superiore from the Glera grape, a stony Soave or Gambellara from Garganega, or a Corvina-based red in any style, the Veneto's indigenous grape varieties show real character when worked via traditional production methods.

Since his first visit in 1979, Kermit has regularly returned to the Veneto to enjoy its richness of fine wines and local cuisine. Our collaboration with Corte Gardoni, our longest-running Italian import, is a testament to this. The proximity of beautiful cities like Verona and Venice, with their deep culinary heritage, certainly doesn't hurt, either.
More from Veneto or Italy
Kermit once said...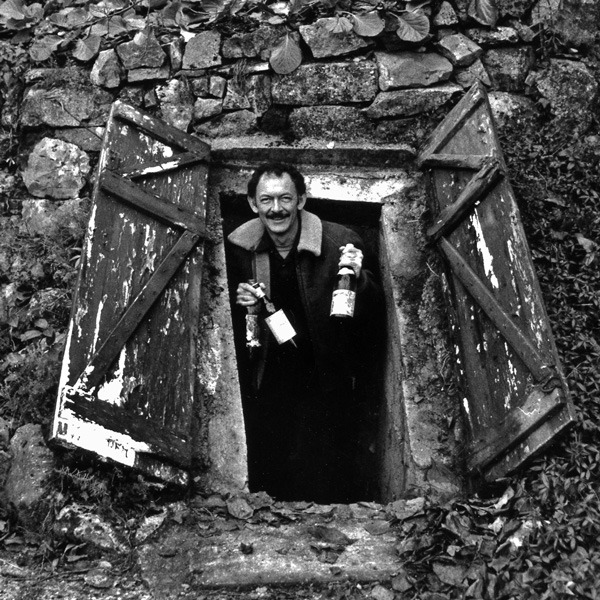 Kermit once said...
If you're looking for value, look where no one else is looking.
Inspiring Thirst, page 211