Made mostly from Syrah—with a splash of Grenache, Mourvèdre, Carignan, and Cinsault—this cuvée is all about the terroir. The name "Causse du Bousquet" describes the vineyard where this wine originates, translating roughly from the regional Occitan language to "limestone plateau where the rock rises to the surface." Along with soulful, dark fruit, you can taste the stoniness in the wine. Cool it down, decant it in any kind of vase you have handy, and serve it the next time you fire up your grill.
—Tom Wolf
---
| | |
| --- | --- |
| Wine Type: | red |
| Vintage: | 2019 |
| Bottle Size: | 750mL |
| Blend: | 74% Syrah, 6% Grenache, 4% Cinsault, 6% Mourvèdre, 10% Carignan |
| Appellation: | Saint-Chinian |
| Country: | France |
| Region: | Languedoc-Roussillon |
| Producer: | Mas Champart |
| Winemaker: | Isabelle & Matthieu Champart |
| Vineyard: | Syrah: 15/25 years, Grenache: 25 years, Mourvèdre: 15/25 years, Carignan: 60-110 years |
| Soil: | Marl, Clay, Limestone |
| Aging: | The syrah is aged in barrels, the others grapes are aged in demi-muids for at least 12 months, and then blended and aged in cuve for 8 months |
| Farming: | Lutte Raisonnée |
| Alcohol: | 14.5% |
---
More from this Producer or Region
/
About The Producer
Mas Champart
Isabelle and Mathieu Champart were relatively new to winegrowing when they took over Domaine Bramefan in Saint-Chinian in 1976. For nearly 12 years they sold their grapes to the local cooperative. They waited until 1988 to bottle under their own label, but won almost instant acclaim. Mathieu tends to the vines, and Isabelle makes the wines. While the domaine started from just a humble, stone farmhouse, they've added a winery and expanded holdings from 8 to 25 hectares. Though the wines are easy to appreciate now for their inky complexity, they age extremely well. Kermit wants to add that Isabelle is also one of his favorite cooks. He always tries to land 11 a.m. appointments on the off chance they'll invite him to stay for lunch.
About The Region
Languedoc-Roussillon
Ask wine drinkers around the world, and the word "Languedoc" is sure to elicit mixed reactions. On the one hand, the region is still strongly tied to its past as a producer of cheap, insipid bulk wine in the eyes of many consumers. On the other hand, it is the source of countless great values providing affordable everyday pleasure, with an increasing number of higher-end wines capable of rivaling the best from other parts of France.

While there's no denying the Languedoc's checkered history, the last two decades have seen a noticeable shift to fine wine, with an emphasis on terroir. Ambitious growers have sought out vineyard sites with poor, well draining soils in hilly zones, curbed back on irrigation and the use of synthetic fertilizers and pesticides, and looked to balance traditional production methods with technological advancements to craft wines with elegance, balance, and a clear sense of place. Today, the overall quality and variety of wines being made in the Languedoc is as high as ever.

Shaped like a crescent hugging the Mediterranean coast, the region boasts an enormous variety of soil types and microclimates depending on elevation, exposition, and relative distance from the coastline and the cooler foothills farther inland. While the warm Mediterranean climate is conducive to the production of reds, there are world-class whites and rosés to be found as well, along with stunning dessert wines revered by connoisseurs for centuries.
More from Languedoc-Roussillon or France
Where the newsletter started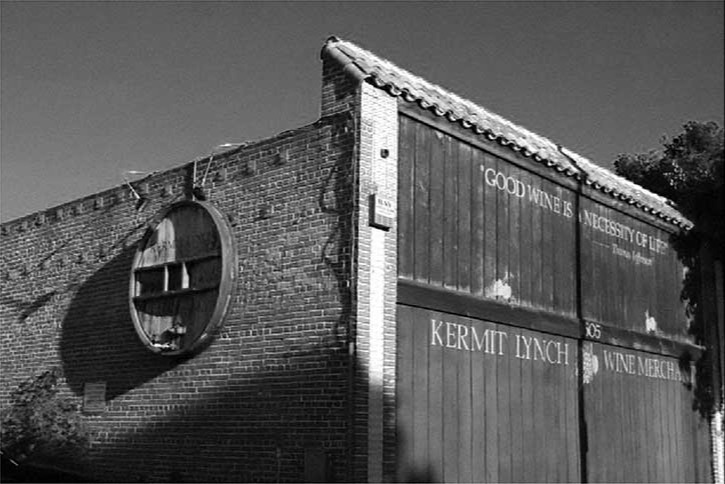 Where the newsletter started
Every three or four months I would send my clients a cheaply made list of my inventory, but it began to dawn on me that business did not pick up afterwards. It occurred to me that my clientele might not know what Château Grillet is, either. One month in 1974 I had an especially esoteric collection of wines arriving, so I decided to put a short explanation about each wine into my price list, to try and let my clients know what to expect when they uncorked a bottle. The day after I mailed that brochure, people showed up at the shop, and that is how these little propaganda pieces for fine wine were born.—Kermit Lynch