Even the most seasoned travelers might think they are familiar with all that Provence has to offer—until they drive up the hill to Villars-sur-Var, which sits on the doorstep of the French Alps, three hours east of Marseille and forty-five minutes north of Nice. Tucked in among limestone mountains that shield it from the Mediterranean heat, this slice of the region enjoys a very distinct microclimate. So you can imagine how thrilled we were to make not only a wine discovery but also a geographic and cultural one three years ago, when we ventured to Clos Saint-Joseph, a tiny domaine run by Roch Sassi.
Roch crafts red, white, and a rosé that offer entirely different expressions of the region from, say, Bandol or Cassis. His wines are more alpine, showcasing vivid, fresh fruit and less ripeness or muscle, though they still have impressive structure. Conditions were perfect in 2018: the grapes ripened ideally, resulting in an elegant, medium-bodied rouge with notes of red fruit and spices. It drinks wonderfully now and will evolve beautifully over the next five to ten years. If you have not become acquainted with this domaine since we introduced it, you're in for a treat.
—Tom Wolf
More from this Producer or Region
About The Region
Provence
Perhaps there is no region more closely aligned with the history to Kermit Lynch Wine Merchant than Provence. Provence is where Richard Olney, an American ex-pat and friend of Alice Waters, lived, and introduced Kermit to the great producers of Provence, most importantly Domaine Tempier of Bandol. Kermit also spends upwards of half his year at his home in a small town just outside of Bandol.

Vitis vinifera first arrived in France via Provence, landing in the modern day port city of Marseille in the 6th century BC. The influence of terroir on Provençal wines goes well beyond soil types. The herbs from the pervasive scrubland, often referred to as garrigue, as well as the mistral—a cold, drying wind from the northwest that helps keep the vines free of disease—play a significant role in the final quality of the grapes. Two more elements—the seemingly ever-present sun and cooling saline breezes from the Mediterranean—lend their hand in creating a long growing season that result in grapes that are ripe but with good acidity.

Rosé is arguably the most well known type of wine from Provence, but the red wines, particularly from Bandol, possess a great depth of character and ability to age. The white wines of Cassis and Bandol offer complexity and ideal pairings for the sea-influenced cuisine. Mourvèdre reigns king for red grapes, and similar to the Languedoc and Rhône, Grenache, Cinsault, Marsanne, Clairette, Rolle, Ugni Blanc among many other grape varieties are planted.
More from Provence or France
Kermit once said...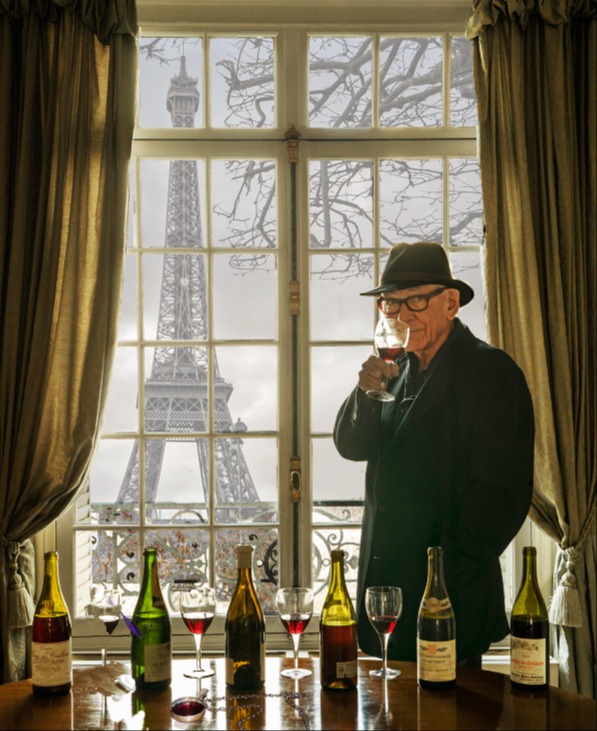 Kermit once said...
A good doctor prescribed the wine of Nuits-Saint-Georges to the Sun King, Louis XIV, when he suffered an unknown maladie. When the king's health was restored the tasty remedy enjoyed a vogue at court. Lord, send me a doctor like that!
Inspiring Thirst, page 117