I am amazed at and in awe of Vitovska, an indigenous grape that tastes inextricably linked to its environment in the most authentic way. The grapes, grown in the Carso district of Italy near Trieste, between mountains (the Alps) and sea (the Adriatic), marry the identities of these climatic forces effortlessly. One sip brought to mind the pure, breezy whites I love from other Alpine regions like Savoie and Alto Adige, as well as the warm, salty air you can taste in Mediterranean whites from Corsica and Cassis. If any of these qualities appeal to you, you're in for a treat with Kante's Vitovska.
---
| | |
| --- | --- |
| Wine Type: | white |
| Vintage: | 2018 |
| Bottle Size: | 750mL |
| Blend: | Vitovska |
| Appellation: | Venezia Giulia |
| Country: | Italy |
| Region: | Friuli |
| Producer: | Edi Kante |
| Winemaker: | Edi Kante |
| Vineyard: | 8 years average |
| Soil: | Clay and Limestone |
| Aging: | Aged for 12 months in old barrels, then aged for 6 more months in stainless steel tank, and in bottle for 7 years |
| Farming: | Sustainable |
| Alcohol: | 12% |
---
More from this Producer or Region
About The Producer
Edi Kante
The Carso district of Friuli, just outside of Trieste, is a unique micro-climate sandwiched between the Adriatic Sea to the south, the Alps to the north, and the Balkans to the east. The temperatures are cool at night and the grey limestone is in abundance. In this near-perfect combination of climate and terreno, Edi Kante produces wines that are poised, solid, fresh, and brimming with the character of both the varietal and the limestone soil of Carso. The Kante style is born not only of his incredibly energetic, passionate, mad-scientist like personality, but also of the inherent characteristics of Carso and his deliberate decision to allow these characteristics to shine through rather than be dominated by wine-making technique.
About The Region
Friuli
Friuli may be forever tied to its bland, acidic Pinot Grigios, which at one point saturated the export market, but a deeper look reveals a captivating array of unique grape-growing sites, distinctive indigenous varieties, and passionate small growers keen on preserving a rich tradition of winemaking.

Here in Italy's northeast corner, the region is shared between the Julian Alps in the north and plains leading to the Adriatic Sea in the south, bound by the Veneto to the west and Slovenia to the east. While it is one of the wettest regions of Italy—and all of Europe, for that matter—Friuli benefits from the push-and-pull of cool air currents from the mountains meeting warmer breezes from the Adriatic. A crescent-shaped slice of foothills, where both play a role, tends to produce the region's finest wines.

Nothing is more emblematic to Friulian wine than a crisp, peachy Ribolla Gialla served with thinly sliced prosciutto San Daniele, a local specialty. And yet, this only begins to tell the story: high-acid, mineral-driven whites from a number of local varieties including Tocai Friulano, Pinot Grigio, and Malvasia range from light and crisp to powerful and age-worthy, complementing Adriatic shellfish, hearty mountain cheeses, and everything in between. Native reds like Schioppettino, Terrano, and Refosco all have something unique to say, while there has even been significant success with French varieties like Sauvignon, Chardonnay, and Merlot, all long established in the region.

Friuli's diversity is its strength, and it keeps us coming back for more. In fact, Kermit imported one of the region's first organic growers toward the start of his career; our more recent collaboration with producers like Vignai da Duline is a testament to the enormous potential when devoted artisans put their hearts into Friuli's fascinating terroir.
More from Friuli or Italy
Kermit once said...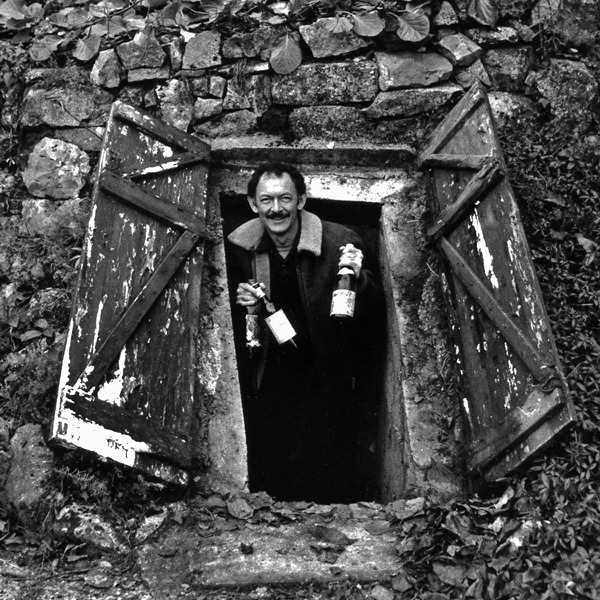 Kermit once said...
You don't have to be rich to cellar a great wine.