Aged in older barrels, this rouge is deep in color and restrained at first. In the glass, it opens up to reveal irresistible notes of raspberries and red currant. It's fresh, with good acidity, but also among the domaine's more robust reds. This will evolve beautifully over 10-15 years.
—Tom Wolf
More from this Producer or Region
About The Producer
Domaine A. & P. de Villaine
In the 1970s, Aubert de Villaine, co-director of Domaine de la Romanée Conti, and his American wife, Pamela, settled in the village of Bouzeron. Upon planting his root in this small village, Aubert made himself a champion of the grape variety that reigns supreme in Bouzeron today—Aligoté Doré. Although the grape was overlooked until 1979 when it first earned the appellation Bourgogne Aligoté de Bouzeron, the I.N.A.O. finally upgraded the appellation to A.O.C. Bouzeron in 1997, largely due to Aubert's advocacy over the years. Pierre de Benoist, Aubert's nephew, currently directs the domaine, upholding the sense of tradition, excellence, and standards for which it has become so well-known.
About The Region
Burgundy
In eastern central France, Burgundy is nestled between the wine regions of Champagne to the north, the Jura to the east, the Loire to the west, and the Rhône to the south. This is the terroir par excellence for producing world-class Pinot Noir and Chardonnay.

The southeast-facing hillside between Dijon in the north and Maranges in the south is known as the Côte d'Or or "golden slope." The Côte d'Or comprises two main sections, both composed of limestone and clay soils: the Côte de Nuits in the northern sector, and the Côte de Beaune in the south. Both areas produce magnificent whites and reds, although the Côte de Beaune produces more white wine and the Côte de Nuits more red.

Chablis is Burgundy's northern outpost, known for its flinty and age-worthy Chardonnays planted in Kimmeridgian limestone on an ancient seabed. Vézelay is a smaller area south of Chablis with similar qualities, although the limestone there is not Kimmeridgian.

To the south of the Côte de Beaune, the Côte Chalonnaise extends from Chagny on its northern end, down past Chalon-sur-Saône and encompasses the appellations of Bouzeron in the north, followed by Rully, Mercurey, Givry, and Montagny.

Directly south of the Chalonnaise begins the Côte Mâconnais, which extends south past Mâcon to the hamlets of Fuissé, Vinzelles, Chaintré, and Saint-Véran. The Mâconnais is prime Chardonnay country and contains an incredible diversity of soils.
More from Burgundy or France
Kermit once said...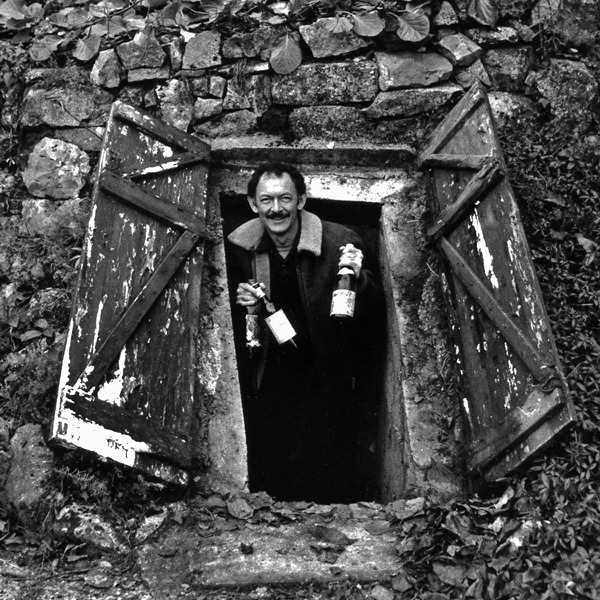 Kermit once said...
You don't have to be rich to cellar a great wine.