Meyer's bone-dry Crémant is no Champagne imitation—it is an entity of its own.
---
Crémant d'Alsace is often thought of as a bargain alternative to Champagne, and for good reason: at just $25, Meyer-Fonné's Crémant can satisfy even the most finicky palates. And yet, it would be a mistake to think of this simply as a substitute for a pricier bottle of bubbly—Alsatian sparkling is much more than that, and here's why:

- Soil: unlike Champagne, where chalk reigns, Alsace is home to a diversity of soil types, each of which lends different characteristics to the wines. Félix Meyer sources his Crémant from primarily granitic soils with alluvial deposits, so while you won't find that almost gritty chalkiness that characterizes Champagne, you can expect a slightly softer, almost spicy minerality that is just as mouth-watering.
- Climate: Alsace is drier and sunnier than Champagne, thanks to the rain shadow effect from the Vosges. This means healthier grapes and consistent ripeness, so no need for chaptalization in lean years or high dosages to balance out aggressive acidities.
- Grape varieties: the region boasts a palette of cépages that bring an extra aromatic element to its wines. Auxerrois, Chardonnay, Pinot Blanc, and Pinot Noir are responsible for this Crémant's perfume of flowers and crisp orchard fruit—a real charmer.
- Winemaking and élevage: while also crafted in the méthode champenoise, Meyer's Crémant spends just one year on its lees prior to disgorgement, much less than is commonly practiced in Champagne. Instead of creamy, leesy brioche notes, you can enjoy the lively fresh fruit nuances of a younger wine.

Meyer's bone-dry Crémant is no Champagne imitation—it is an entity of its own, and you can bet we'll be sipping it all summer long.
—Anthony Lynch
---
| | |
| --- | --- |
| Wine Type: | sparkling |
| Vintage: | NV |
| Bottle Size: | 750mL |
| Blend: | 60% Pinot Auxerrois, 20% Chardonnay, 15% Pinot Blanc, 5% Pinot Noir |
| Appellation: | Crémant d'Alsace |
| Country: | France |
| Region: | Alsace |
| Producer: | Meyer-Fonné |
| Winemaker: | François & Félix Meyer |
| Vineyard: | Planted in 1972 and 2009 |
| Soil: | Granitic Colluvium, Alluvium |
| Farming: | Organic (practicing) |
| Alcohol: | 12% |
---
More from this Producer or Region
About The Producer
Meyer-Fonné
Félix Meyer is a rising star in Alsace and has an evident instinct for his craft. Since taking over in the family domaine 1992, Félix has already left his own mark, modernizing equipment in the winery, developing export sales, and now expanding the family's holdings in many of Alsace's great vineyard sites, including several grand crus. It's all about the details at Meyer-Fonné, with an emphasis on tradition and respect for terroir. The winery and family home is in the village of Katzenthal, known for its distinctive granite soils. Racy and elegant, his wines are difficult to resist young but have all the right qualities for the cellar. For aromatic and textural seductiveness, no one in Alsace can top Meyer-Fonné.
About The Region
Alsace
Tragically, Alsace might be the most misunderstood wine region of France. In spite of its long history of viticulture and tremendous diversity of pedigreed terroirs, a past fraught with marketing mishaps has left consumers baffled as to what exactly to expect inside one of these mysterious tall, thin bottles.

The good news, on the other hand, is that a new wave of quality-oriented growers is working hard to put Alsace in its rightful place as one of the world's most fascinating sources of fine white wine. By embracing tradition, respecting terroir, and making a concerted effort to better communicate the countless virtues their wines have to offer, they have succeeded in putting Alsace back on the map.

Crafted from a number of grape varieties and beautifully interpreting the region's mosaic of soil types, our Alsace imports are by and large dry whites offering exceptional versatility at table. While each of these selections is ready to be uncorked tonight, the finest among them are also capable of maturing for many, many years in a cool cellar. Expect kaleidoscopic aromatics, lively acidities, and loads of terroir transparency in these skillfully crafted masterpieces. Enjoy a foray into the thrilling world of the world's most underrated wine region, and certainly do not hesitate to contact our sales staff with any questions as you take off on this mouth-watering adventure.
More from Alsace or France
Kermit once said...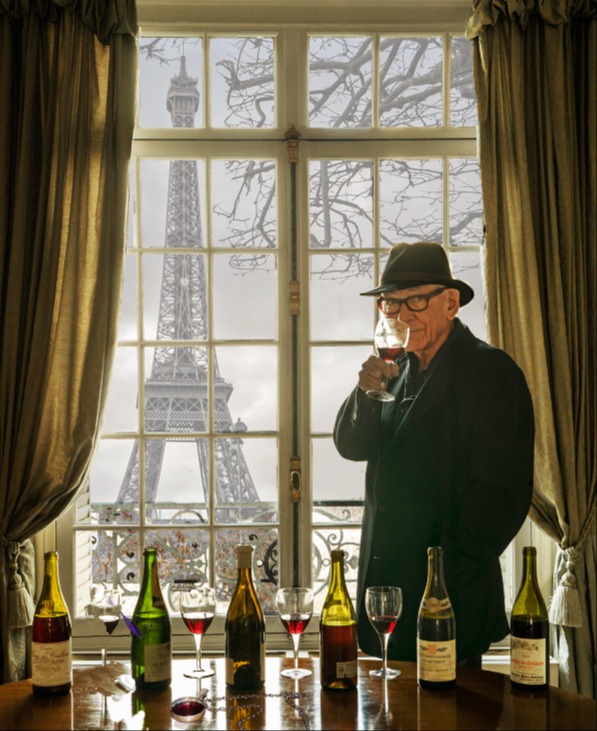 Kermit once said...
A good doctor prescribed the wine of Nuits-Saint-Georges to the Sun King, Louis XIV, when he suffered an unknown maladie. When the king's health was restored the tasty remedy enjoyed a vogue at court. Lord, send me a doctor like that!
Inspiring Thirst, page 117