Unlike other wines you'll find in our values section, this Aglianico from Campania has the added appeal of bottle age. Typical of the grape––though not likely your typical wine experience––it delivers heady notes of smoky oolong tea, rosemary, and fig. Both the finish, which is as stony as slate, and the mature aromas will wow you.
—Jane Augustine
More from this Producer or Region
/
About The Producer
Terre del Vescovo
Terre del Vescovo is a 4-hectare property in Montemarano, a top cru of the Taurasi zone where the appellation's highest-elevation sites yield chiseled, mineral, age-worthy reds. At up to 600 meters above sea level on soils of clay and limestone, the vines benefit from significant diurnal temperature shifts crucial to developing complex, well-defined flavors and preserving freshness at this southerly latitude. Thanks to this slow maturation, the late-ripening Aglianico is harvested in November, sometimes under a blanket of snow.
Giuseppa Molettieri cultivates these vineyards (many of them 60+ years old) with her husband Luigi, intent on preserving the tradition established by her father, Giovanni. He was the first of several generations of farmers in the family to bottle his wine and gain recognition for his Taurasi, and still watches over the vines and cellar to this day.
About The Region
Campania
Campania enjoys an ancient history as a fine wine producer—in fact, its precious nectars were highly coveted in ancient Rome and received accolades from many important writers of the era, including Pliny the Elder. While winemaking here dates back to the first Greek settlers to colonize the countryside, Campania is now enjoying a wine renaissance, as small farmers are relying less and less on the co-ops that dominated the scene for decades and increasingly turning to estate-bottling to make a living and capture the richness their territory has to offer.

The Mediterranean coastline, with bustling Napoli and towering Vesuvio as its focal point, is home to a number of light, simple wines from indigenous grape varieties, often planted in sandy volcanic soils. But Campania's viticultural heartland lies further inland, in the Irpinia region around Avellino: this mountainous terrain offers altitude and limestone soils where the noble Aglianico, Fiano, and Greco are capable of producing what are arguably some of southern Italy's most complex, characterful, and often age-worthy reds and whites.

The increasing number of artisanal producers bottling their own wine caught our eye several years ago, and today we count one Campanian grower among our ranks. With its deep winemaking traditions—not to mention world-famous specialties like mozzarella di bufala and pizza napoletana—we will undoubtedly return soon.
More from Campania or Italy
Kermit once said...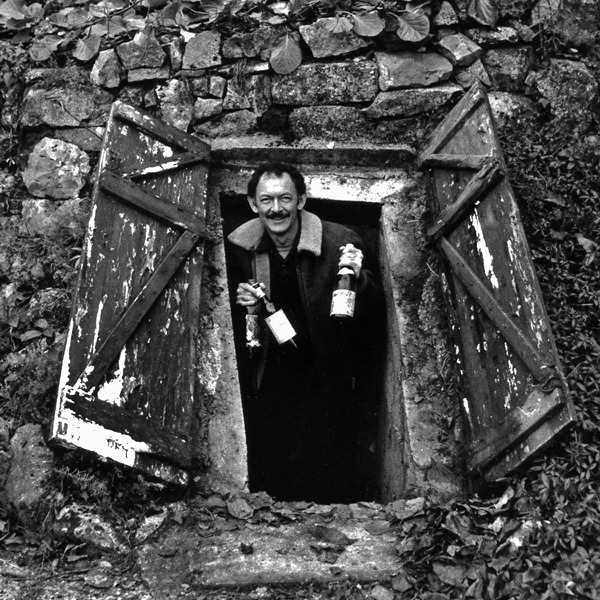 Kermit once said...
You don't have to be rich to cellar a great wine.