One of the more dazzling whites to look at as it sits in the glass, this old-vine Carricante gets its luxurious golden hue from four days of skin contact, a traditional process on Etna that really brings out the distinctive scents of this special place. The lava stones that make up the soil, the direct sun beating down on steep blackened slopes at elevation, the wild herbs growing among the vineyard rows, and even the plume of smoke wafting from Etna's summit . . . it's all there, plus a ravishing dollop of wildflower honey to round things out. Try not to serve it too cold—take a few minutes to admire its alluring color while it warms up in your glass if you must.
—Anthony Lynch
---
| | |
| --- | --- |
| Wine Type: | white |
| Vintage: | 2019 |
| Bottle Size: | 750mL |
| Blend: | 70% Carricante, 30% Catarratto, *Very small percentages of Minnella, Grecanico, Terribile, Inzolia, Coda di Volpe |
| Appellation: | Terre Siciliane |
| Country: | Italy |
| Region: | Sicily |
| Producer: | Grottafumata |
| Winemaker: | Mauro Cutuli |
| Vineyard: | 1.4 ha total, 40-100 years |
| Soil: | Volcanic |
| Farming: | Organic (practicing) |
| Alcohol: | 11% |
---
More from this Producer or Region
/
About The Producer
Grottafumata
Grottafumata means "smoky caves," named for the caves formed by a nearby river that has eaten through the lava and the smoke from naturally occurring sulfur in the lava that steams up from the caves. Mauro and Mariangela have won many awards for their olive oil in Italy and we can see why. It is an incredible all-around oil—herbaceous and savory with a light touch and it tends to go well with everything.
Their wine project is on the opposite eastern slope of Mount Etna. The contrada where their vines are located is called Monte Ilice, situated between the towns of Trecastagni and Zafferana Etnea. Monte Ilice is an absolutely incredible slope, due east, that rises at least at a 45-degree angle, high on the slopes of Etna at 700 to 840 meters above sea level. Grottafumata works 1.4 hectares here, along with the help of the landowner who is in his eighties and still works the vines with his brother. Many of the vines are franchi di piede (planted on their own rootstock) and up to 100 years old.
About The Region
Sicily
Italy's southernmost region and the largest island in the Mediterranean, Sicily has no shortage of sunshine to grow high-quality grapes on a yearly basis. It also does not lack a history of winemaking: since the Greeks settled here almost three millennia ago, the vine has played a major role in the island's agricultural makeup. Production of cheap bulk wine for blending dominated much of its recent history until now, as we are witnessing a quality revolution that puts forth its great diversity and quality of terroirs, indigenous grape varieties, and local production methods.

While Sicily's historical reputation is for sweet wines—Marsala and the Muscats of Pantelleria stand out—a number of dry whites and reds are enjoying the spotlight today. The cooler, high-altitude slopes of Etna, with its ashy volcanic soils, have seen an explosion of activity from producers both local and foreign; both whites (primarily from Carricante) and reds (Nerello Mascalese) here are capable of uncommon freshness and finesse. Other noteworthy wine regions are Eloro, where Nero d'Avola gives its best; Noto, an oasis of dry and sweet Moscatos; Vittoria, with its supple, perfumed Frappatos; and Salina, where Malvasia makes thirst-quenching dry whites and deliciously succulent passiti.

Countless foreign invasions over the centuries have given Sicilian architecture and cuisine a unique exotic twist, making it a fascinating destination for gourmands as well as wine importers. With a wealth of dedicated artisans proud to show off the riches of their land, you can bet there are many exciting things still to come from this incredible island.
More from Sicily or Italy
Kermit once said...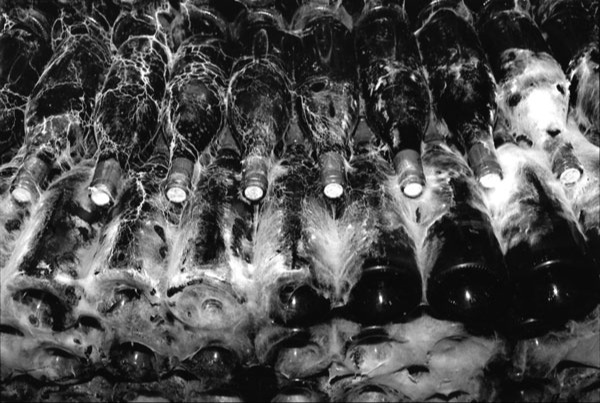 Kermit once said...
Let the brett nerds retire into protective bubbles, and whenever they thirst for wine it can be passed in to them through a sterile filter. Those of us on the outside can continue to enjoy complex, natural, living wines.
Inspiring Thirst, page 236