Among our most inspiring recent discoveries is undoubtedly Clos Larrouyat, a small domaine my dad and I came across on a recent trip to the Southwest. Their wines have featured prominently on our dinner table since, and we have begun adding them to the family cellar alongside more famous names who at one point were also relative unknowns. You could say this young vigneron couple just gets it, which is all the more impressive considering they are still early in their career.
Only a few years into their venture, Maxime and Lucie Salharang are fully locked into the amazing terroir for dry whites that is Jurançon. The magic starts with a holistic approach to farming, driven by a fluffy team of sheep. The wines are fermented spontaneously in neutral oak with natural malolactic, then are bottled unfiltered with low sulfur—all crucial steps in preserving silky flesh to coat the bracing acidity typical of Gros and Petit Manseng. Expect notes of peach pulp, beeswax, almond, and stone, with a serious emphasis on the stone.
—Anthony Lynch
---
| | |
| --- | --- |
| Wine Type: | white |
| Vintage: | 2021 |
| Bottle Size: | 750mL |
| Blend: | 60% Gros Manseng, 40% Petit Manseng |
| Appellation: | Jurançon |
| Country: | France |
| Region: | Southwest |
| Producer: | Clos Larrouyat |
| Winemaker: | Maxime and Lucie Salharang |
| Vineyard: | Planted 2011, 2018 |
| Soil: | Trias marl, Clay, Limestone |
| Farming: | Organic (certified) |
| Alcohol: | 12.5% |
---
More from this Producer or Region
/
About The Producer
Clos Larrouyat
We are thrilled to introduce this tiny, family-run Jurançon specialist to the U.S.—a domaine whose pristine, saline whites exceeded our wildest dreams about what could be done in this fascinating little pocket of southwest France. Situated in the commune of Gan, just south of Pau in the shadow of the Pyrenees, Clos Larrouyat enjoys the unique climate that characterizes the vineyards of Jurançon: a combination of mountain freshness with meridional warmth, gently mediated by an oceanic influence from the nearby Atlantic. The landscape is lush and green thanks to the plentiful rainfall, while warm autumns featuring drying southerly foehn winds allow for the late harvests necessary to produce the region's prestigious moelleux, prized throughout history and famously lauded by Colette for its seductive properties.
About The Region
Southwest
Tucked away beneath Bordeaux and buffeted by the Pyrenees to the south, this expansive region of France, commonly known as the Southwest, is home to a diverse number of viticulture and gastronomic traditions as well as cultures. Though Cahors might be the most well known (and easiest to pronounce) appellation from the Southwest, the importance and influence of French Basque culture cannot be underestimated. Irouléguy, the primary appellation of the Basque region of France produces full-bodied, hearty red wines, produced from Tannat grape (known for its tannic qualities). Dry whites from Irouléguy are also produced from Petit and Gros Manseng. Northeast of Irouléguy is the sweet wine-producing appellation of Jurançon. These moelleux wines made from Petit and Gros Manseng have a storied history in France, from being the first wine region to have a vineyard classification, which dates back to the 154th century, to being preferred wine of royalty dating back to the 16th century as well as the French poet Colette.
More from Southwest or France
Kermit once said...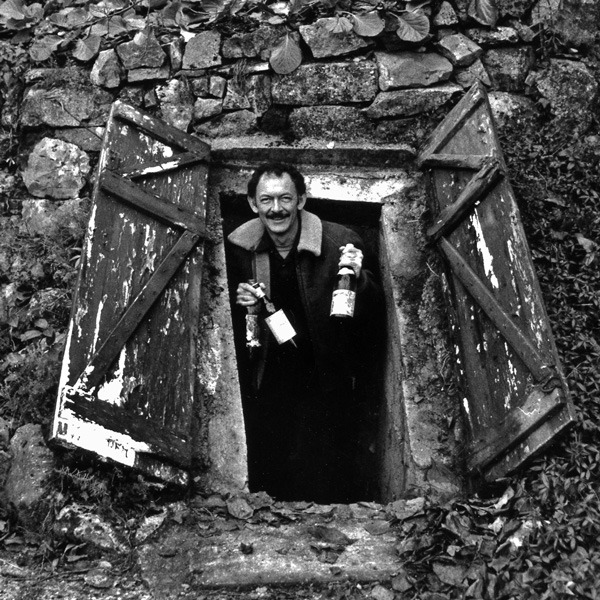 Kermit once said...
If you're looking for value, look where no one else is looking.
Inspiring Thirst, page 211