---
Made in the gorgeous hills of Conegliano—aka Prosecco territory
---
One of the more thrilling aspects of Italy's countless grape varieties is that the best examples resist facile comparisons. Take this crisp, zesty white wine from the Veneto, for example, made from Manzoni Bianco, a variety bred by Luigi Manzoni in the 1920-30s. After a few sips, I was ready to pronounce Gregoletto's Manzoni Bianco "Italy's Muscadet." Then, I took another couple of sips and thought: or is it Italy's answer to Chablis? Upon even further reflection, I wondered if this bianco, made in the gorgeous hills of Conegliano—aka Prosecco territory—was actually most similar to the driest examples of Alsatian Riesling or Pinot Blanc, given Manzoni Bianco's ancestry.*
The truth is, it's somewhere in between and, therefore, imitates none of those, which is great news because if you want Muscadet, Chablis, or a dry Alsatian white, buy those. Buy this Manzoni Bianco, meanwhile, to add a dose of stimulating diversity to your rotation of chiseled white wines that serve equally well as an apéritif as they do alongside shellfish or a piece of grilled chicken. I poured a glass to go with an easy, but dangerously good dish of pasta with spinach and ricotta—courtesy of Marcella Hazan—and I could not have been more pleased.

*In Native Wine Grapes of Italy, Ian d'Agata writes that while Manzoni Bianco "was long believed to be a crossing of Riesling and Pinot Bianco, recent genetic studies suggest that Chardonnay may have been used instead of the latter." The jury, however, is still out on this matter.
—Tom Wolf
More from this Producer or Region
/
About The Producer
Gregoletto
The Gregoletto family name can be found in historical archives dating from the late 16th, as viticoltori in the hills of Premaor di Miane, near Valdobbiadene. The family has two real specialties: semi-sparkling wine made sui lieviti or on its lees, and still wine made from grapes most commonly used to make sparkling wine. They are among the very last growers in the Veneto to cultivate the indigenous Verdiso grape, making magnificent tranquillo and sui lieviti bottlings from it. They also make Prosecco in all of its forms: still, demi-sec, semi-sparkling, and metodo classico. The Gregoletto family's wines are incredibly pure, refreshing, and elegant and can be enjoyed effortlessly. They provide instant pleasure.
About The Region
Veneto
Italy's most prolific wine region by volume, the Veneto is the source of some of the country's most notorious plonk: you'll find oceans of insipid Pinot Grigo, thin Bardolino, and, of course, the ubiquitous Prosecco. And yet, the Veneto produces the highest proportion of DOC wine of any Italian region: home to prestigious appellations like Valpolicella, Amarone, and Soave, it is capable of excelling in all three colors, with equally great potential in the bubbly and dessert departments.

With almost 200,000 acres planted, the Veneto has a wealth of terroirs split between the Po Valley and the foothills of the Alps. While the rich soils of the flatlands are conducive to mechanization, high yields, and mass production of bulk wine, the areas to the north offer a fresher climate and a diversity of poor soil types, ideal for food-friendly wines that show a sense of place. Whether it's a charming Prosecco Superiore from the Glera grape, a stony Soave or Gambellara from Garganega, or a Corvina-based red in any style, the Veneto's indigenous grape varieties show real character when worked via traditional production methods.

Since his first visit in 1979, Kermit has regularly returned to the Veneto to enjoy its richness of fine wines and local cuisine. Our collaboration with Corte Gardoni, our longest-running Italian import, is a testament to this. The proximity of beautiful cities like Verona and Venice, with their deep culinary heritage, certainly doesn't hurt, either.
More from Veneto or Italy
Kermit once said...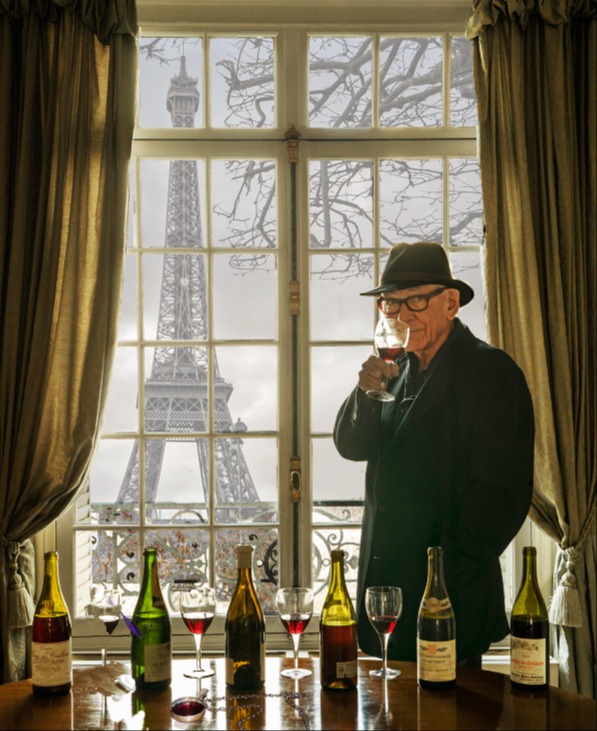 Kermit once said...
A good doctor prescribed the wine of Nuits-Saint-Georges to the Sun King, Louis XIV, when he suffered an unknown maladie. When the king's health was restored the tasty remedy enjoyed a vogue at court. Lord, send me a doctor like that!
Inspiring Thirst, page 117