Planted more than seventy years ago, this field blend of unusual reds features Mollard, Portugais Bleu, Gouais, Aubun, Hibou Noir, and who knows what else. Bottled unfiltered, it is both juicy and wildly herbaceous, with a flavor profile corresponding perfectly to its name—off-trail.
—Anthony Lynch
---
| | |
| --- | --- |
| Wine Type: | red |
| Vintage: | 2020 |
| Bottle Size: | 750mL |
| Blend: | 50% Mollard, Portugais Bleu, Gouais, Gamay; 50% Aubun, Hibou Noir, Chenançon, other varieties |
| Appellation: | IGP Hautes Alpes |
| Country: | France |
| Region: | Savoie, Bugey, Hautes-Alpes |
| Producer: | Domaine Les Hauts Lieux |
| Winemaker: | Mickaël Olivon |
| Vineyard: | 70+ years old, 1.8 ha total |
| Soil: | Moraine and scree (dolomite, silt, gravel) |
| Farming: | Organic (certified) |
| Alcohol: | 11.5% |
---
More from this Producer or Region
About The Producer
Domaine Les Hauts Lieux
The domaine sits above the town of Embrun in the Hautes-Alpes département, between the Alpine city of Gap and the French-Italian border. At the far north of the Provence-Alpes-Côte d'Azur region, the area enjoys a continental climate with strong Mediterranean influence, more similar to Alto Adige than neighboring Savoie or Provence. In fact, the Hautes-Alpes are distinct from both the Provence and Savoie wine regions, in terms of terroir as well as their winemaking traditions. "You need to have a pioneering spirit to make wine here," says winemaker, Mickaël Olivon, pointing out that local wines have rarely ever been produced on a commercial scale (even today, just a handful of small domaines call this area home). As a result, a hodgepodge mix of grapes—hybrids and transplants from other regions—are found on these Alpine slopes, with Mollard being the only true native. Mickaël has already begun replanting with varieties he feels are better adapted to the mountain terroir, including Savagnin, Pinot Noir, and Persan.
About The Region
Savoie, Bugey, Hautes-Alpes
Fifteen or twenty years ago, there was little buzz about the wines of Savoie, the Alpine region hugging the Swiss and Italian borders. In fact, most wines from Savoie were some combination of overcropped, thin, searingly acidic, and painfully rustic; even the best examples rarely made it out of the local mountain resorts, where they were served as an après-ski to wash down many a melty croque-monsieur.

But all that has changed, and today Savoie produces a number of top-quality wines in all styles, from simple thirst-quenchers to wines of substantial gravity. Kermit sought out some of these wines early in his career, having imported the spritzy, mineral whites of Apremont and Chignin in the late 1970s.

With vineyards at the foot of the Alps that occasionally climb to higher elevations, Savoie is defined by its mountain-influenced climate and extremely rocky terrain, with abundant limestone. Thanks to a diversity of indigenous grape varieties, quality-oriented growers with the choicest parcels—steep and well-exposed—can craft anything from crisp, low-alcohol whites from Jacquère to deep, gamey reds from Mondeuse. More serious whites are made from Altesse as well as Bergeron, the local name for Roussanne, which the Romans planted on the slopes of Chignin around the same time as they introduced it to the Rhône Valley.

Savoie's diversity of styles and distinct sub-regions, from Arbin to Seyssel to the Bugey (technically not a part of Savoie, but included here for convenience) makes it a fascinating region for the thirsty explorer. There is no better place to look for brisk mountain refreshment.
More from Savoie, Bugey, Hautes-Alpes or France
Kermit once said...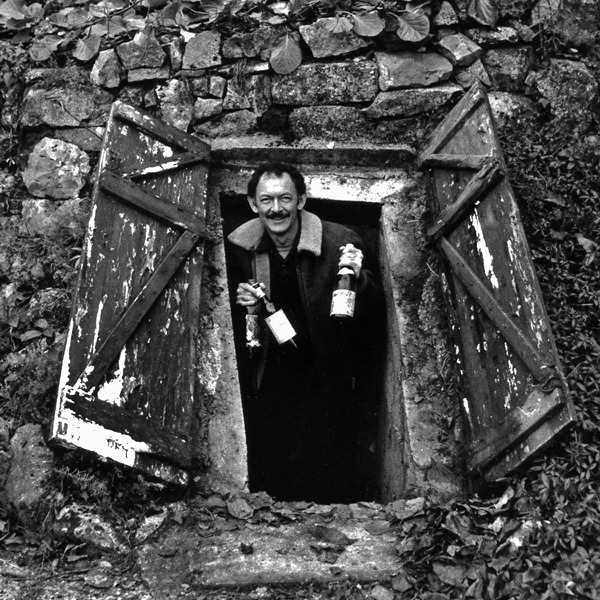 Kermit once said...
You don't have to be rich to cellar a great wine.