Discount Eligible $152.00
Domaine Tempier epitomizes the idea of open-armed hospitality—it's no coincidence the great Provençal cuisine of matriarch Lulu Peyraud has been immortalized in Kermit's early writings as well as in Richard Olney's recipe books, such as Lulu's Provençal Table. One could even argue that Lulu's influence on Alice Waters and her pioneering restaurant, Chez Panisse, shaped America's culinary landscape over the last forty years. Alice wrote: "It is impossible for me not to love the wines of Domaine Tempier. Once you have visited the Peyrauds in their 17th-century house surrounded by perfectly tended vines, eaten Lulu's garlicky food cooked over the coals, and drunk the wines with Lucien in his cellar, it is clear that they love wine and they love people drinking wine. Their dedication and belief in the beauty of the ancient Mourvèdre grape is positively convincing."
With the chewy, fragrant cuvée, something garlicky cooked over coals will do just fine. In the cooler months, a rich Provençal stew will ensure that you stay warm—check out Richard's compilation of Lulu's recipes for inspiration.

—Anthony Lynch
Discount Eligible $152.00
---
| | |
| --- | --- |
| Wine Type: | red |
| Vintage: | 2019 |
| Bottle Size: | 1.5L |
| Blend: | 75% Mourvèdre, 14% Grenache, 9% Cinsault, 2% Carignan |
| Appellation: | Bandol |
| Country: | France |
| Region: | Provence |
| Producer: | Domaine Tempier |
| Winemaker: | Daniel Ravier |
| Vineyard: | 40+ years, 19.16 ha |
| Soil: | Clay, Limestone |
| Aging: | Aged in oak foudres (25 to 50 hl) for 18 to 20 months |
| Farming: | Organic (practicing) |
| Alcohol: | 14.5% |
---
More from this Producer or Region
About The Producer
Domaine Tempier
Of all of the domaines we represent, no other serves more as our cornerstone, stands more in the defense of terroir, and is more intricately interwoven with our own history, than that of the iconic Peyraud family of Domaine Tempier. When Lulu Tempier married Lucien Peyraud in 1936, her father gave them Domaine Tempier, a farm that had been in the family since 1834. Tasting a pre-phylloxera bottle of Tempier Bandol inspired Lucien to research the terroir extensively. By 1941, thanks to Lucien and neighboring vignerons, Bandol had its own A.O.C. Lucien will forever be celebrated as the Godfather of Bandol. Raising deep and structured wines of such refinement and longevity has made Domaine Tempier truly a grand cru de Provence.
About The Region
Provence
Perhaps there is no region more closely aligned with the history to Kermit Lynch Wine Merchant than Provence. Provence is where Richard Olney, an American ex-pat and friend of Alice Waters, lived, and introduced Kermit to the great producers of Provence, most importantly Domaine Tempier of Bandol. Kermit also spends upwards of half his year at his home in a small town just outside of Bandol.

Vitis vinifera first arrived in France via Provence, landing in the modern day port city of Marseille in the 6th century BC. The influence of terroir on Provençal wines goes well beyond soil types. The herbs from the pervasive scrubland, often referred to as garrigue, as well as the mistral—a cold, drying wind from the northwest that helps keep the vines free of disease—play a significant role in the final quality of the grapes. Two more elements—the seemingly ever-present sun and cooling saline breezes from the Mediterranean—lend their hand in creating a long growing season that result in grapes that are ripe but with good acidity.

Rosé is arguably the most well known type of wine from Provence, but the red wines, particularly from Bandol, possess a great depth of character and ability to age. The white wines of Cassis and Bandol offer complexity and ideal pairings for the sea-influenced cuisine. Mourvèdre reigns king for red grapes, and similar to the Languedoc and Rhône, Grenache, Cinsault, Marsanne, Clairette, Rolle, Ugni Blanc among many other grape varieties are planted.
More from Provence or France
Our Guarantee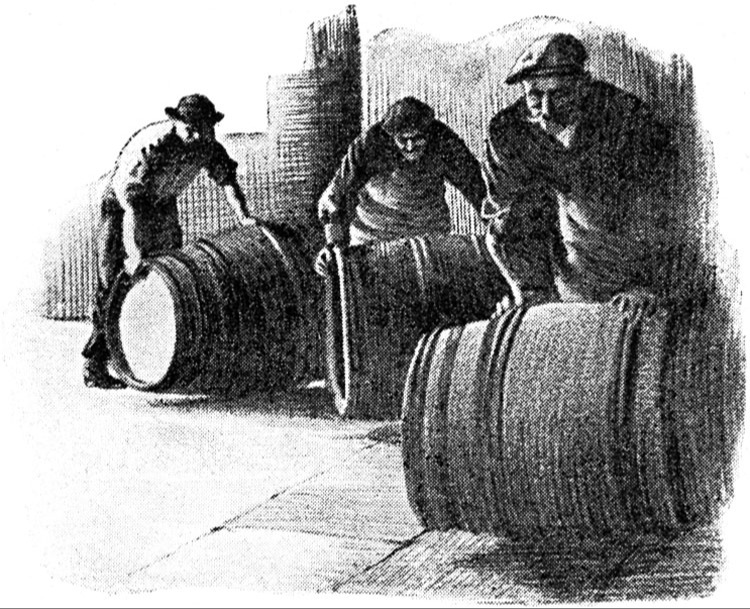 Our Guarantee
We only import wine we drink and enjoy ourselves, directly from the source.
Our wine tastes the same in your home as it did where it was bottled in Europe.
Like the long-term relationships we build with growers, we build long-term relationships with our clients. Have a question? Need wine advice? Just give us a call—510-524-1524.
Discount Eligible $152.00