La Tartufaia is a divinely atmospheric truffle forest in the heart of La Morra where Giulia's vineyards run parallel. The wines produced here, from clay-rich soil, are textbook examples of classically structured Barolo typical of the area. Rounded tannins, salty minerality, and pure Nebbiolo fruit make this wine an essential selection for any cellar, especially in such a stellar vintage.
—Jane Berg
More from this Producer or Region
About The Producer
Giulia Negri
In the heart of the Serradenari cru of La Morra—the highest point in the Barolo zone, with vineyards culminating at 536 meters above sea level—Giulia passionately pursues her goal of crafting Barolo with a Burgundian sensibility. In fact, she even inherited small parcels of Chardonnay and Pinot Nero that her father planted on the estate's cooler, north-facing sites, allowing her to pay tribute to the great wines of the Côte d'Or through the lens of Piemontese soil.
But Nebbiolo reigns in these parts, and Serradenari yields a Barolo of regal pedigree. The elevation, coupled with a complex mosaic of soils unique to this part of the Langhe, sets the stage for Giulia to create Barolos marrying delicate floral aromas and elegant fruit with a deep mineral foundation. With fine-grained, tightly knit tannins, her seductive wines charm in their youth but have the structure for serious bottle aging.
About The Region
Piedmont
Kermit's love affair with the great reds of Piemonte dates back to the early days of his career: the very first container he imported from Italy, in fact, featured legendary 1971 and 1974 Barolos from Vietti and Aldo Conterno. Regular visits since then have seen our portfolio grow to now twelve Piemontesi estates, with a strong focus on the rolling hills of the Langhe.

Nebbiolo rules these majestic, vine-covered marl slopes, giving Italy's most mystifyingly complex, nuanced, and age-worthy reds. When crafted via traditional production methods—long macerations and extensive aging in enormous oak botti—the powerful, yet incredibly refined Barolos and Barbarescos provide haunting aromatics of tar, raspberry, incense, tea, roses, and more. At times austere in their youth but well worth the wait, they pair beautifully with the hearty local cuisine starring veal in many forms, braised beef, pastas like tajarin and agnolotti, and of course, Alba's famous white truffles.

Surrounded by mountains on three sides, Piemonte's climate is continental, with baking hot summers and cold winters. Nebbiolo is only part of the story here: juicy, fruity Barberas and Dolcettos represent the bread and butter throughout the region, and other native grapes like Freisa, Croatina, and the white Arneis are also noteworthy. Value abounds in the Monferrato, while Alto Piemonte also has its share of thrills to provide.

Every corner of Piemonte is rich with tradition, especially when wine is concerned. It's no wonder we have been singing the region's praises for over forty years.
More from Piedmont or Italy
Kermit once said...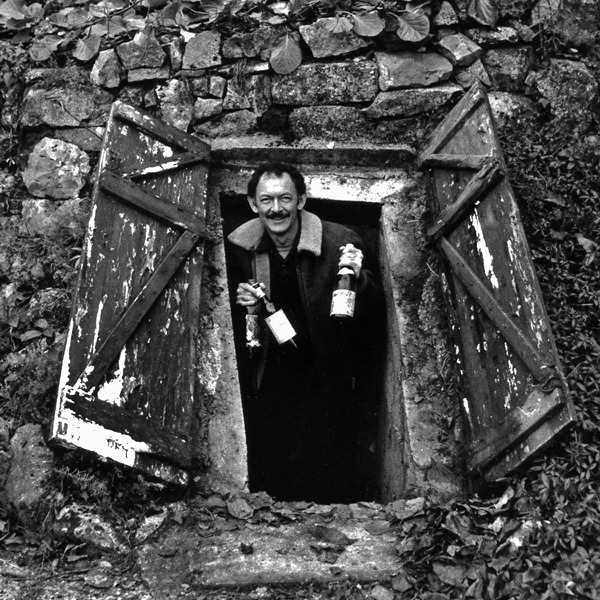 Kermit once said...
You don't have to be rich to cellar a great wine.