A commanding hillside strewn with big stones and marine fossils, Carco is one of Patrimonio's great vineyard sites. The 2016 vintage produced dark, concentrated wines with focused acidity and chewy tannins that have begun to melt together in the years since release. With an almost bloody quality comparable to the juices from the first cut into a thick ribeye, this just begs for red meat—give it a try next time in the place of your favorite Tuscan or Provençal red.
—Anthony Lynch
More from this Producer or Region
/
About The Producer
Antoine-Marie Arena
The path to becoming a vigneron was a natural one for Antoine-Marie Arena, son of famed Corsican producer Antoine Arena. Growing up at the family domaine in Patrimonio, Antoine-Marie enjoyed constant exposure to the wine world through his father's work, gaining additional valuable insight from the countless vignerons, sommeliers, importers, and other guests to stop by the domaine. While Antoine-Marie continues to embrace his father's philosophy—farming organically and applying a light hand in the cellar—managing his own domaine will also allow more freedom to pursue fresh ideas. There is no doubt the Arena legacy will live on through Antoine-Marie, symbolizing the best that Corsica's terroir has to offer.
About The Region
Corsica
I first set foot on the island in 1980. I remember looking down from the airplane window seeing alpine forest and lakes and thinking, uh oh, I got on the wrong plane. Then suddenly I was looking down into the beautiful waters of the Mediterranean. Corsica is a small, impossibly tall island, the tail of the Alp chain rising out of the blue sea.—Kermit Lynch

Kermit's first trip to the island proved fruitful, with his discovery of Clos Nicrosi's Vermentino. More than thirty years later, the love affair with Corsica has only grown as we now import wines from ten domaines that cover the north, south, east, and west of what the French affectionately refer to as l'Île de Beauté.

Corsica is currently experiencing somewhat of a renaissance—interest has never been higher in the wines and much of this is due to growers focusing on indigenous and historical grapes found on the island. Niellucciu, Sciarcarellu, and Vermentinu are widely planted but it is now common to find bottlings of Biancu Gentile and Carcaghjolu Neru as well as blends with native varieties like Rossola Bianca, Minustellu, or Montaneccia.

As Kermit described above, Corsica has a strikingly mountainous landscape. The granite peaks top out above 9,000 feet. The terroir is predominantly granite with the exception of the Patrimonio appellation in the north, which has limestone, clay, and schist soils.The wines, much like their southern French counterparts make for great pairings with the local charcuterie, often made from Nustrale, the native wild boar, as well as Brocciu, the Corsican goats milk cheese that is best served within 48 hours of it being made.
More from Corsica or France
Kermit once said...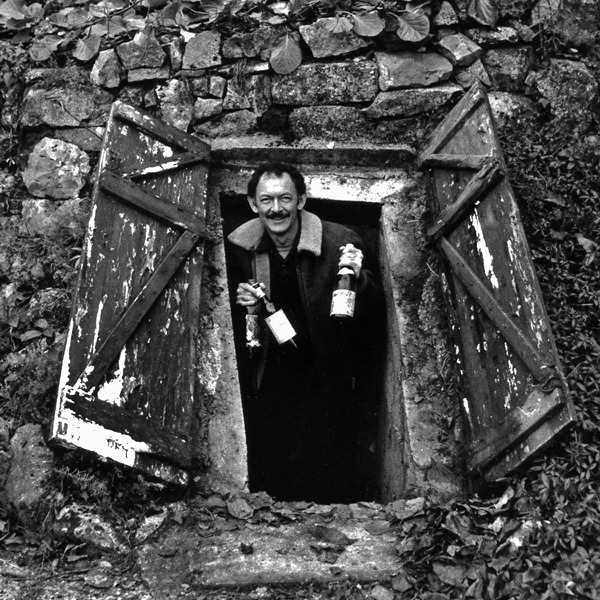 Kermit once said...
You don't have to be rich to cellar a great wine.