Discount Eligible $152.00
Lassalle's Champagnes tell a family story that can be traced back to founder Jules Lassalle, grandfather of current winemaker Angéline Templier. The common thread through the generations is the elegance and finesse that characterize each bottling—a result of meticulous work in the vines and cellar. The Spécial Club represents an elite association of growers who abide by such strict standards of quality, and the pedigree is evident with this 2013 release. It is a cellar selection of the estate's best Chardonnay and Pinot Noir—a lively, gloriously textured Champagne exuding the class and refinement consistent with generations of family tradition.
—Anthony Lynch
Discount Eligible $152.00
---
| | |
| --- | --- |
| Wine Type: | sparkling |
| Vintage: | 2013 |
| Bottle Size: | 750mL |
| Blend: | 60% Pinot Noir, 40% Chardonnay |
| Appellation: | Chigny-Les-Roses |
| Country: | France |
| Region: | Champagne |
| Producer: | J. Lassalle |
| Winemaker: | Chantal Decelle-Lassalle and Angéline Templier |
| Vineyard: | 50 years average |
| Soil: | Clay, Limestone |
| Farming: | Lutte Raisonnée |
| Alcohol: | 12.5% |
---
More from this Producer or Region
About The Producer
J. Lassalle
Jules Lassalle established this family-owned Champagne house in 1942 in the village of Chigny-Les-Roses on the Montagne de Reims. A master of his craft, he established a signature style of elegant, tightly knit wines with a certain ampleur. When he passed away in 1982 his wife, Olga, and their daughter, Chantal, took over the estate, upholding Jules' high standards and progressively pushing the domaine to the next level. In 2006 Chantal's daughter, Angéline Templier, joined the estate as winemaker. These tough, hardworking women continue to follow vinification methods established by Jules in the forties. Their 28-year tradition of "une femme, un esprit, un style" (one woman, one spirit, one style) holds true today more than ever.
About The Region
Champagne
True Champagne must not only sparkle, but also must come from grapes grown in the Champagne region of France and be made using méthode champenoise—a process that involves prolonged aging of the wine as well as a bottle fermentation used to add the sparkle to the finished product. Though wine has been made in this region since at least the 5th century, Champagne as we now know is a relatively new creation. It wasn't until the 19th century that sparkling wine production took hold on a large scale in much part due to improvements in the strength of glass for bottles and the embrace of French nobility of the sparkling wines of the region.

Only three grape varieties may be used to make Champagne: Chardonnay, Pinot Noir, and Pinot Meunier. The chalk-heavy soils not only provide complexity and texture to the finished wine, but also act as a natural humidifier thus keeping the vine's roots warm during colder months of the year. There are grand cru and premier cru designated vineyard areas but unlike Burgundy, there are few lieu-dit vineyards (though in recent years there has been a greater interest in producing vineyard specific Champagnes).

Kermit's first foray into the region came in 1981 when he began importing the wines of J. Lassalle and Paul Bara—two producers whose wines we still import. In the mid 2000s, Kermit began importing the wines of Veuve Fourny et Fils.

Of Champagne, Kermit says, "You might be surprised to learn that I don't like a goût de terroir to dominate the taste of Champagnes. If it dominates, you lose finesse. I want some, obviously—but only enough to keep things interesting."
More from Champagne or France
Kermit once said...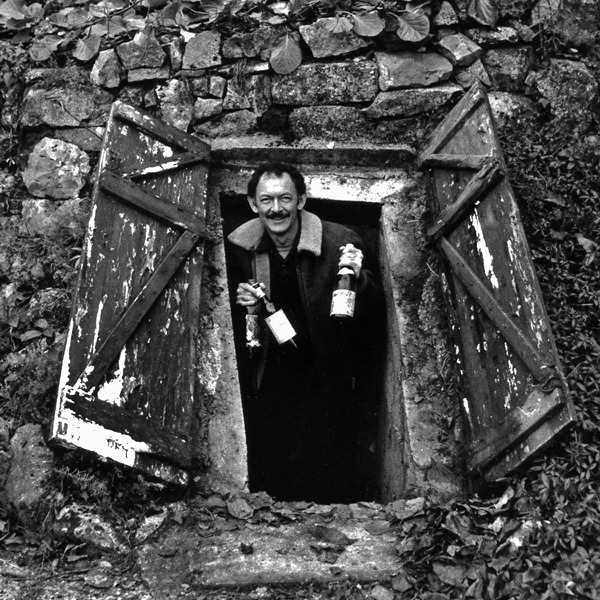 Kermit once said...
You don't have to be rich to cellar a great wine.
Discount Eligible $152.00