The reds from Alain Pascal of Gros 'Noré are big, brooding beasts that convey the full tannic punch of the Mourvèdre grape. You'll find Bandol's classic earthy, spiced tones, along with a healthy dollop of ripe, black Mourvèdre fruit. This 2011 reflects a shift for Alain, coinciding with his decision to harvest slightly earlier and exercise a lighter touch in the cellar. These changes in his methods have allowed him to capture unforeseen delicacy and elegance—words not typically associated with Alain, or his wines! The inclusion of some stems in the vinification tank has also proven an important step toward retaining freshness, something Alain works hard for in a time when each year is hotter than the last.
At age eleven, this Bandol has developed lovely complexity, but don't feel the need to rush: with some more bottle age, leathery nuances and a gamey, almost animal bouquet tend to emerge. Drink it over the next twenty or so years with hearty cold-weather fare or a simple ribeye cooked over fire.
—Anthony Lynch
More from this Producer or Region
About The Producer
Domaine du Gros 'Noré
About The Region
Provence
Perhaps there is no region more closely aligned with the history to Kermit Lynch Wine Merchant than Provence. Provence is where Richard Olney, an American ex-pat and friend of Alice Waters, lived, and introduced Kermit to the great producers of Provence, most importantly Domaine Tempier of Bandol. Kermit also spends upwards of half his year at his home in a small town just outside of Bandol.

Vitis vinifera first arrived in France via Provence, landing in the modern day port city of Marseille in the 6th century BC. The influence of terroir on Provençal wines goes well beyond soil types. The herbs from the pervasive scrubland, often referred to as garrigue, as well as the mistral—a cold, drying wind from the northwest that helps keep the vines free of disease—play a significant role in the final quality of the grapes. Two more elements—the seemingly ever-present sun and cooling saline breezes from the Mediterranean—lend their hand in creating a long growing season that result in grapes that are ripe but with good acidity.

Rosé is arguably the most well known type of wine from Provence, but the red wines, particularly from Bandol, possess a great depth of character and ability to age. The white wines of Cassis and Bandol offer complexity and ideal pairings for the sea-influenced cuisine. Mourvèdre reigns king for red grapes, and similar to the Languedoc and Rhône, Grenache, Cinsault, Marsanne, Clairette, Rolle, Ugni Blanc among many other grape varieties are planted.
More from Provence or France
Kermit once said...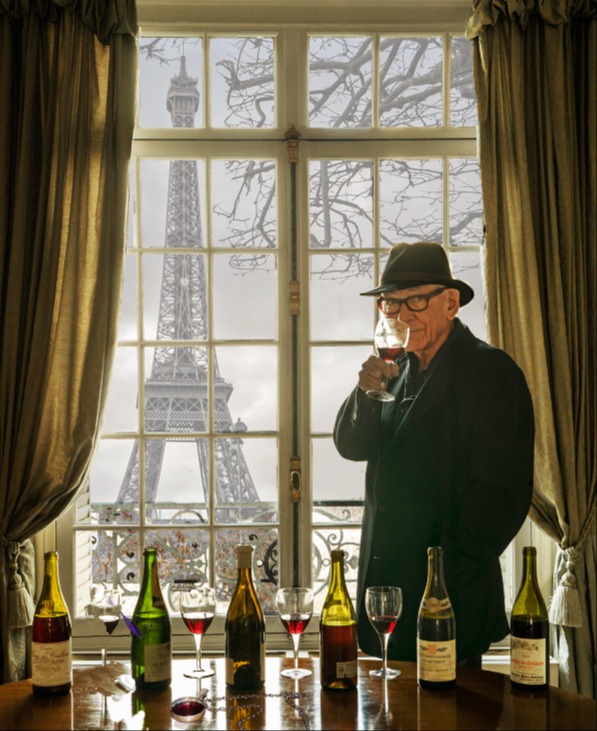 Kermit once said...
A good doctor prescribed the wine of Nuits-Saint-Georges to the Sun King, Louis XIV, when he suffered an unknown maladie. When the king's health was restored the tasty remedy enjoyed a vogue at court. Lord, send me a doctor like that!
Inspiring Thirst, page 117