Cinzia Sommariva's Prosecco, hailing from the heart of the Prosecco zone near the town of Conegliano, is an obvious choice when looking for a wine for a celebration, or simply to enliven the senses. And while Prosecco maybe be very easy to drink, by no means is it easy to make. Cinzia and her parents farm thirty-five hectares of Glera, the Prosecco grape, in these gentle hills that lead into the towering Dolomites to the north. At Sommariva, the objective is quality, even if it means putting in extra effort, such as working sustainably in the vineyards and choosing to harvest by hand. While there is no doubt that Cinzia's wine tastes great as an aperitivo or with a light antipasto, try drinking it over the course of an entire meal—like a true veneziano—to experience its remarkable versatility!
—Anthony Lynch
---
| | |
| --- | --- |
| Wine Type: | sparkling |
| Vintage: | NV |
| Bottle Size: | 1.5L |
| Blend: | Glera |
| Appellation: | Prosecco di Conegliano-Valdobbiadene Superiore |
| Country: | Italy |
| Region: | Veneto |
| Producer: | Sommariva |
| Winemaker: | Caterino & Cinzia Sommariva |
| Vineyard: | Up to 25 years, 35 ha |
| Soil: | Mineral-rich and Rocky Clay |
| Farming: | Sustainable |
| Alcohol: | 11.5% |
---
More from this Producer or Region
About The Producer
Sommariva
For generations the Sommariva family worked vines on the Venetian high plains, but it was Caterino Sommariva who began purchasing hillside vineyards, having great faith in the Prosecco varietal and deciding to plant it exclusively. Their daughter Cinzia remembers the difficulty of harvest; choosing to pursue studies in marketing. As she got older, she began to see her parents' work differently, discovering her own passion for winemaking. She eventually joined them and became an enthusiastic and dynamic partner. The Sommarivas take their work very seriously, closely watching over every step of production. These perfectionists only sit back once the work is done and it's time to enjoy the delightfully fresh fruits of their labor.
About The Region
Veneto
Italy's most prolific wine region by volume, the Veneto is the source of some of the country's most notorious plonk: you'll find oceans of insipid Pinot Grigo, thin Bardolino, and, of course, the ubiquitous Prosecco. And yet, the Veneto produces the highest proportion of DOC wine of any Italian region: home to prestigious appellations like Valpolicella, Amarone, and Soave, it is capable of excelling in all three colors, with equally great potential in the bubbly and dessert departments.

With almost 200,000 acres planted, the Veneto has a wealth of terroirs split between the Po Valley and the foothills of the Alps. While the rich soils of the flatlands are conducive to mechanization, high yields, and mass production of bulk wine, the areas to the north offer a fresher climate and a diversity of poor soil types, ideal for food-friendly wines that show a sense of place. Whether it's a charming Prosecco Superiore from the Glera grape, a stony Soave or Gambellara from Garganega, or a Corvina-based red in any style, the Veneto's indigenous grape varieties show real character when worked via traditional production methods.

Since his first visit in 1979, Kermit has regularly returned to the Veneto to enjoy its richness of fine wines and local cuisine. Our collaboration with Corte Gardoni, our longest-running Italian import, is a testament to this. The proximity of beautiful cities like Verona and Venice, with their deep culinary heritage, certainly doesn't hurt, either.
More from Veneto or Italy
Kermit once said...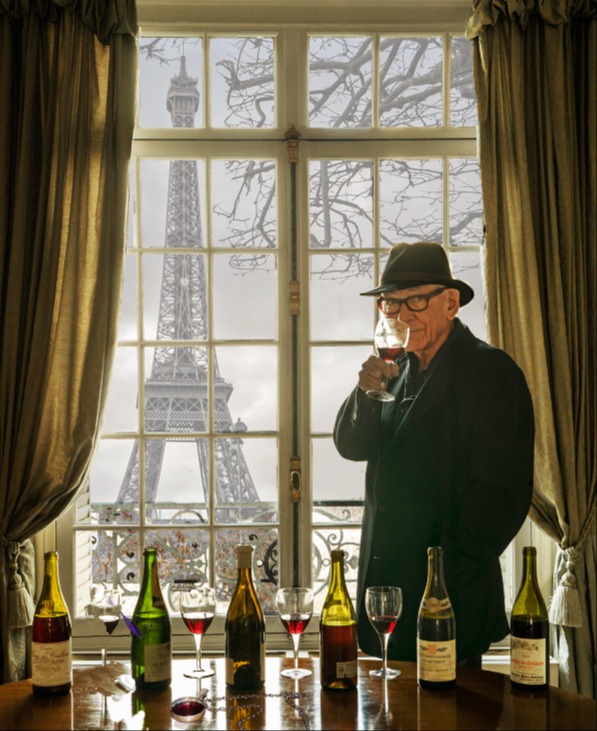 Kermit once said...
A good doctor prescribed the wine of Nuits-Saint-Georges to the Sun King, Louis XIV, when he suffered an unknown maladie. When the king's health was restored the tasty remedy enjoyed a vogue at court. Lord, send me a doctor like that!
Inspiring Thirst, page 117