Beauroy's southeastern aspect gets ample morning sun but more moderate afternoon exposure, which explains the perfect balance. The wine is a lovely pale straw yellow, and the fresh, fruity aromatics are anchored by a deep, pleasing nuttiness. Each sip is dense and mineral, with a brisk, totally Chablisien finish.
—Dustin Soiseth
More from this Producer or Region
About The Producer
Domaine Roland Lavantureux
With a sharp eye, natural instinct, and solid, Burgundian pragmatism, Roland Lavantureux is making no-nonsense Chablis that has come to be one of the most reliable of the old reliables here at Kermit Lynch Wine Merchant. Upon his completion of wine school in Beaune, Roland founded the domaine in 1978. Today, he is joined by his two sons, Arnaud works in the vineyards and cellar, while David takes the lead in marketing and sales. In addition to making a stunning Chablis, the Lavantureux family also bottles a Petit Chablis, two premier crus>, and three .
About The Region
Burgundy
In eastern central France, Burgundy is nestled between the wine regions of Champagne to the north, the Jura to the east, the Loire to the west, and the Rhône to the south. This is the terroir par excellence for producing world-class Pinot Noir and Chardonnay.

The southeast-facing hillside between Dijon in the north and Maranges in the south is known as the Côte d'Or or "golden slope." The Côte d'Or comprises two main sections, both composed of limestone and clay soils: the Côte de Nuits in the northern sector, and the Côte de Beaune in the south. Both areas produce magnificent whites and reds, although the Côte de Beaune produces more white wine and the Côte de Nuits more red.

Chablis is Burgundy's northern outpost, known for its flinty and age-worthy Chardonnays planted in Kimmeridgian limestone on an ancient seabed. Vézelay is a smaller area south of Chablis with similar qualities, although the limestone there is not Kimmeridgian.

To the south of the Côte de Beaune, the Côte Chalonnaise extends from Chagny on its northern end, down past Chalon-sur-Saône and encompasses the appellations of Bouzeron in the north, followed by Rully, Mercurey, Givry, and Montagny.

Directly south of the Chalonnaise begins the Côte Mâconnais, which extends south past Mâcon to the hamlets of Fuissé, Vinzelles, Chaintré, and Saint-Véran. The Mâconnais is prime Chardonnay country and contains an incredible diversity of soils.
More from Burgundy or France
Kermit once said...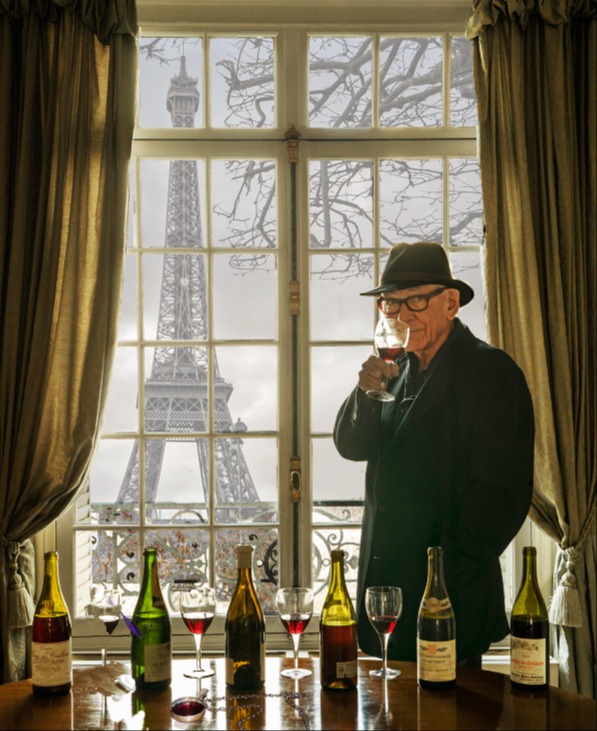 Kermit once said...
A good doctor prescribed the wine of Nuits-Saint-Georges to the Sun King, Louis XIV, when he suffered an unknown maladie. When the king's health was restored the tasty remedy enjoyed a vogue at court. Lord, send me a doctor like that!
Inspiring Thirst, page 117