When driving through Italy's Valle d'Aosta, watch for lofty vineyards and complicated, multilingual exit signs. Both are influenced by their French neighbors in the north but have a decidedly regional character—much like this Traminer Aromatico. It pays lovely homage to its French cousin, Alsatian Gewurztraminer, but with a Valdostano interpretation: the nose is floral, but these are surely mountain wildflowers, and the palate is perfectly crisp and quenching.
—Katie Dodds
More from this Producer or Region
/
About The Producer
Château Feuillet
If Maurizio Fiorano became a vineyard owner by chance, he was lucky in the placement of his plots—he will humbly tell you that it's not hard to make good wine here. The vines sit in shallow sandy soil, but their feet wriggle into crevices in the solid granite bedrock. The vineyards are planted on an ancient riverbed, where the Dora Baltea River cut through, creating the current river valley and leaving behind mineral deposits that the wines happily lap up. The trump card, however, may be high altitude and diurnal temperature shifts providing long hours of gentle sunlight. This gives the grapes a long, slow ripening season that in turn offers red wines with the heft of a sunny climate that are still refreshing and light.
Kermit once said...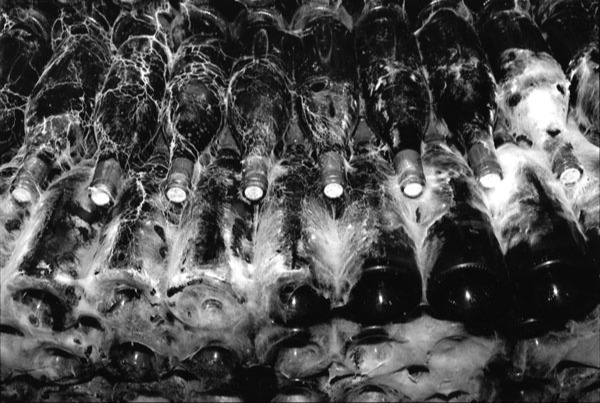 Kermit once said...
Living wines have ups and downs just as people do, periods of glory and dog days, too. If wine did not remind me of real life, I would not care about it so much.