Discount Eligible $100.00
Tourists come from around the world to see Bonifacio, a town unlike any other, built on a cliff that juts out above the Mediterranean, leaving a high, empty space between its foundations and the sea. This walled-in village, once in conflict with the population around it, lived isolated from the rest of Corsica—an island within an island, if you will. It developed its own dialect (Bunifazzinu, still spoken by a few inhabitants), culture, architecture, and agriculture. Vineyards were planted on the limestone cliffs around the community and later abandoned. Yves Canarelli realized a lifelong dream (sognu) in 2010 when he finally acquired the rights to replant these deserted parcels with the rare varieties they grew in centuries past. A velvety texture, vibrant acidity, with herbal and fruit notes I've never experienced before, add magic and mystery to this historical cuvée, as unique and intriguing as the old town itself.
—Chris Santini
Discount Eligible $100.00
---
---
More from this Producer or Region
/
About The Producer
Clos Canarelli
Near the village of Tarabucetta, outside of Figari on the southern tip of Corsica, Yves Canarelli is championing the restoration of native Corsican varietals. The appellation Corse Figari lies along a plateau just inland from the coast, where grapes have been farmed since the 5th century B.C. Though Figari is regarded as the most ancient growing region of Corsica, it has taken pioneers like Yves having the courage to rip out entire vineyards of foreign varietals before Corsican wines have finally received the recognition they deserve. After nearly ten years of watching and tasting Yves's evolution, KLWM is proud to include Clos Canarelli in our portfolio as one of the cream of the crop Corsican domaines.
About The Region
Corsica
I first set foot on the island in 1980. I remember looking down from the airplane window seeing alpine forest and lakes and thinking, uh oh, I got on the wrong plane. Then suddenly I was looking down into the beautiful waters of the Mediterranean. Corsica is a small, impossibly tall island, the tail of the Alp chain rising out of the blue sea.—Kermit Lynch

Kermit's first trip to the island proved fruitful, with his discovery of Clos Nicrosi's Vermentino. More than thirty years later, the love affair with Corsica has only grown as we now import wines from ten domaines that cover the north, south, east, and west of what the French affectionately refer to as l'Île de Beauté.

Corsica is currently experiencing somewhat of a renaissance—interest has never been higher in the wines and much of this is due to growers focusing on indigenous and historical grapes found on the island. Niellucciu, Sciarcarellu, and Vermentinu are widely planted but it is now common to find bottlings of Biancu Gentile and Carcaghjolu Neru as well as blends with native varieties like Rossola Bianca, Minustellu, or Montaneccia.

As Kermit described above, Corsica has a strikingly mountainous landscape. The granite peaks top out above 9,000 feet. The terroir is predominantly granite with the exception of the Patrimonio appellation in the north, which has limestone, clay, and schist soils.The wines, much like their southern French counterparts make for great pairings with the local charcuterie, often made from Nustrale, the native wild boar, as well as Brocciu, the Corsican goats milk cheese that is best served within 48 hours of it being made.
More from Corsica or France
Kermit once said...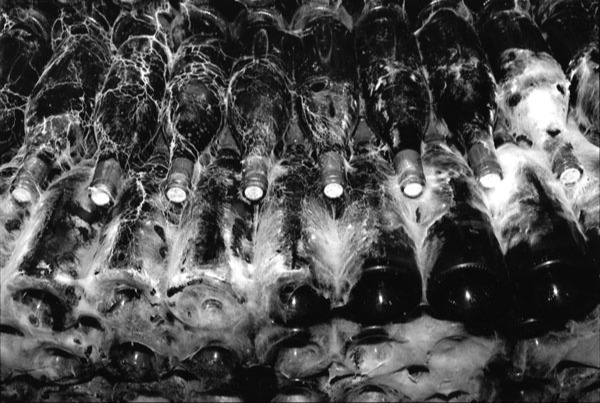 Kermit once said...
Living wines have ups and downs just as people do, periods of glory and dog days, too. If wine did not remind me of real life, I would not care about it so much.