It is hard not to open the Corbières Demoiselle, smell the garrigue, spices, and notes of dark fruit and olives soar from your glass, and think, "Only from the Languedoc can we drink a wine made from century-old vines with this much class and ageability for this price."
From north to south, the Languedoc has made great strides in recent years in proving that it is a region full of noteworthy terroirs and outstanding wines. But, in reality, there has been proof of this for decades. Take Domaine de Fontsainte's Réserve, for example, which Kermit began importing in the mid-eighties. It's made with Carignan vines so old—over a hundred years—they would fill any vigneron with envy. And it comes from one of Corbières' best sites, surrounding the hamlet of Boutenac in the area known as "The Golden Crescent."
This swath of land is one of the sunniest in Corbières, and a nearby 500-hectare forest protects it from the region's cold northeast winds. Hailing from a rugged and windswept hillside vineyard that benefits from just the right amount of sunlight and drainage, La Demoiselle is full of character, soul, and deliciousness. Succulent and beautifully balanced, it evokes dark fruit, leather, and spice and would pair perfectly with pretty much anything right off the grill.
—Tom Wolf
---
| | |
| --- | --- |
| Wine Type: | red |
| Vintage: | 2020 |
| Bottle Size: | 750mL |
| Blend: | 60% Carignan, 30% Grenache Noir, 10% Mourvèdre |
| Appellation: | Corbières |
| Country: | France |
| Region: | Languedoc-Roussillon |
| Producer: | Domaine de Fontsainte |
| Winemaker: | Bruno Laboucarié |
| Vineyard: | Carignan planted in 1904 |
| Soil: | Silica, clay, limestone (gravelly with large galets, or rounded stones) |
| Aging: | 60% of wine ages 8-12 months in French oak barrels, remainder in cement tank |
| Farming: | Lutte Raisonnée |
| Alcohol: | 14.5% |
---
More from this Producer or Region
About The Producer
Domaine de Fontsainte
The first vineyards at Domaine de Fontsainte were planted by the Romans. The original domaine was built around a thermal spring, which was later named for the local, 12th-century patron saint, Saint Siméon; hence Fontsainte—the saint's fount. Yves Laboucarié's family has been making wine here since the 17th century. For over 30 years, KLWM has been proudly importing his wine, and now we work with his son, Bruno. Like his father, he believes in the family's legacy of innovation. He has re-equipped the cellars, replanted vines, and added new cuvées. It's no secret why we've been working with them since '78. Year in and year out, they are the best. The fairness of their pricing allows us to offer incredible values to our clientele.
About The Region
Languedoc-Roussillon
Ask wine drinkers around the world, and the word "Languedoc" is sure to elicit mixed reactions. On the one hand, the region is still strongly tied to its past as a producer of cheap, insipid bulk wine in the eyes of many consumers. On the other hand, it is the source of countless great values providing affordable everyday pleasure, with an increasing number of higher-end wines capable of rivaling the best from other parts of France.

While there's no denying the Languedoc's checkered history, the last two decades have seen a noticeable shift to fine wine, with an emphasis on terroir. Ambitious growers have sought out vineyard sites with poor, well draining soils in hilly zones, curbed back on irrigation and the use of synthetic fertilizers and pesticides, and looked to balance traditional production methods with technological advancements to craft wines with elegance, balance, and a clear sense of place. Today, the overall quality and variety of wines being made in the Languedoc is as high as ever.

Shaped like a crescent hugging the Mediterranean coast, the region boasts an enormous variety of soil types and microclimates depending on elevation, exposition, and relative distance from the coastline and the cooler foothills farther inland. While the warm Mediterranean climate is conducive to the production of reds, there are world-class whites and rosés to be found as well, along with stunning dessert wines revered by connoisseurs for centuries.
More from Languedoc-Roussillon or France
Kermit once said...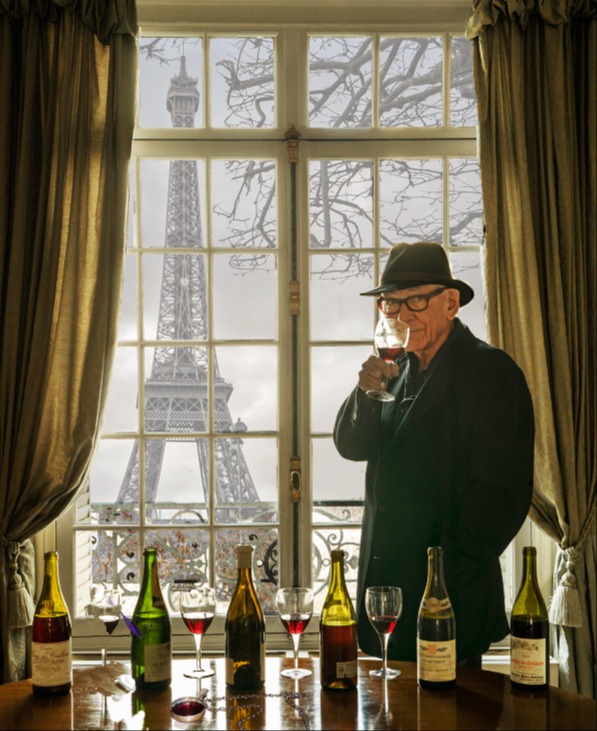 Kermit once said...
A good doctor prescribed the wine of Nuits-Saint-Georges to the Sun King, Louis XIV, when he suffered an unknown maladie. When the king's health was restored the tasty remedy enjoyed a vogue at court. Lord, send me a doctor like that!
Inspiring Thirst, page 117