2015 Muscat Grand Cru "Kirchberg de Ribeauvillé"
Kuentz-Bas
Do not fear grand cru Muscat. It bears no resemblance to the cheap Muscats that may have blurred the intemperate nights of your youth. From the steep limestone vineyards above the village of Ribeauvillé, this Muscat is wildly aromatic and decadently fruity, but also sumptuously full, structured, and dry. The wines of Kirchberg de Ribeauvillé are known for being closed in their youth, with bracing acidity that takes time to resolve. With a few years in the bottle, and from the excellent 2015 vintage, this is just hitting its stride.
—Dustin Soiseth
More from this Producer or Region
About The Producer
Kuentz-Bas
More than two hundred years of tradition and vineyard pedigree have made the wines of Kuentz-Bas perennial favorites. However, when the family sold the property to famed vigneron Jean-Baptiste Adam in 2004, many wondered what direction the new team would take. Adam, like the estate's former owners, has a reputation for being an advocate of Alsatian terroir, and he is the fourteenth generation to continue a family winemaking tradition that began as early as 1614. The wines are more open than ever while still reflecting the unmistakable character of the vineyards that clients have come to expect from Kuentz-Bas.
About The Region
Alsace
Tragically, Alsace might be the most misunderstood wine region of France. In spite of its long history of viticulture and tremendous diversity of pedigreed terroirs, a past fraught with marketing mishaps has left consumers baffled as to what exactly to expect inside one of these mysterious tall, thin bottles.

The good news, on the other hand, is that a new wave of quality-oriented growers is working hard to put Alsace in its rightful place as one of the world's most fascinating sources of fine white wine. By embracing tradition, respecting terroir, and making a concerted effort to better communicate the countless virtues their wines have to offer, they have succeeded in putting Alsace back on the map.

Crafted from a number of grape varieties and beautifully interpreting the region's mosaic of soil types, our Alsace imports are by and large dry whites offering exceptional versatility at table. While each of these selections is ready to be uncorked tonight, the finest among them are also capable of maturing for many, many years in a cool cellar. Expect kaleidoscopic aromatics, lively acidities, and loads of terroir transparency in these skillfully crafted masterpieces. Enjoy a foray into the thrilling world of the world's most underrated wine region, and certainly do not hesitate to contact our sales staff with any questions as you take off on this mouth-watering adventure.
More from Alsace or France
Kermit once said...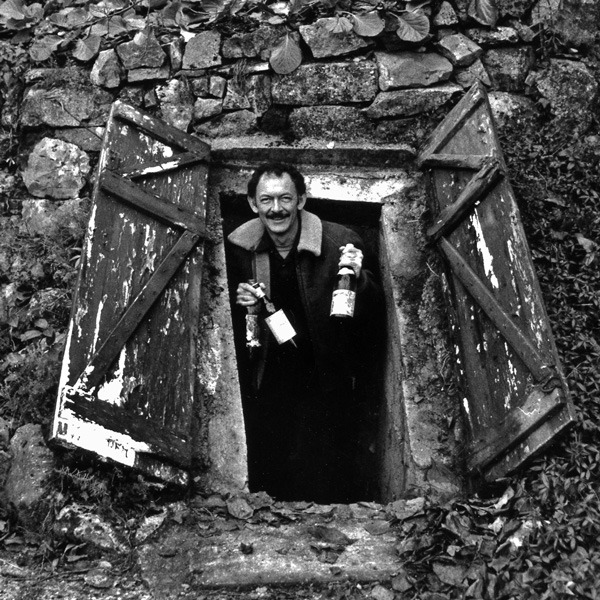 Kermit once said...
If you're looking for value, look where no one else is looking.
Inspiring Thirst, page 211