This is the only white we've ever encountered that combines Chenin Blanc with Rolle (Vermentino) and Clairette—who ever would have thought those three could coexist so deliciously? But Cyriaque Rozier, the vigneron in charge at Château Fontanès, doesn't leave anything to chance—his every move is measured, backed by endless research and hard work and guided by his sharp palate. If he decided to plant Chenin in this unusual southerly location, amid the craggy, garrigue-covered limestone slopes that make up the Pic Saint Loup appellation, he did so with purpose and intent. He knew that this is one of the coolest zones in the Languedoc, with elevation and cool air currents from the Cévennes Mountains tempering the Mediterranean sunshine, and Chenin would preserve excellent acidity to confer this wine nerve. It certainly does add some interesting character to his blend along with Rolle's floral aromatics. Melony, snappy, bright, and clean, this is a delightful everyday white with a refreshingly different flavor profile.
—Anthony Lynch
More from this Producer or Region
/
About The Producer
Château Fontanès
Cyriaque Rozier, vigneron at Château La Roque, makes his own wine under the label Château Fontanès in Pic St-Loup. Though within the boundaries of the appellation Pic St-Loup, the lion's share of his production is Cabernet Sauvignon, a grape varietal outside the constraints set for the A.O.C. in the Languedoc. This means he must take Vin de Pays d'Oc designation, the trade-off being that he gets to make wines his way, and we, in turn, get an incredible price. Being rebellious seems to come naturally to a man of such innate talent, and the elegance of his wines are proof enough in a region where bigger is often considered better. Raw terroir and spicy garrigue abound in these wines, with rich, juicy fruit and silky tannins.
About The Region
Languedoc-Roussillon
Ask wine drinkers around the world, and the word "Languedoc" is sure to elicit mixed reactions. On the one hand, the region is still strongly tied to its past as a producer of cheap, insipid bulk wine in the eyes of many consumers. On the other hand, it is the source of countless great values providing affordable everyday pleasure, with an increasing number of higher-end wines capable of rivaling the best from other parts of France.

While there's no denying the Languedoc's checkered history, the last two decades have seen a noticeable shift to fine wine, with an emphasis on terroir. Ambitious growers have sought out vineyard sites with poor, well draining soils in hilly zones, curbed back on irrigation and the use of synthetic fertilizers and pesticides, and looked to balance traditional production methods with technological advancements to craft wines with elegance, balance, and a clear sense of place. Today, the overall quality and variety of wines being made in the Languedoc is as high as ever.

Shaped like a crescent hugging the Mediterranean coast, the region boasts an enormous variety of soil types and microclimates depending on elevation, exposition, and relative distance from the coastline and the cooler foothills farther inland. While the warm Mediterranean climate is conducive to the production of reds, there are world-class whites and rosés to be found as well, along with stunning dessert wines revered by connoisseurs for centuries.
More from Languedoc-Roussillon or France
Our Guarantee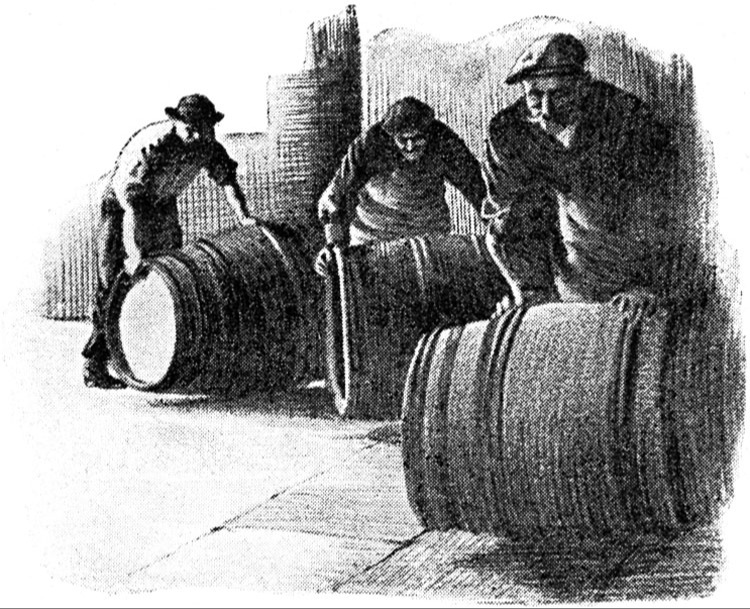 Our Guarantee
We only import wine we drink and enjoy ourselves, directly from the source.
Our wine tastes the same in your home as it did where it was bottled in Europe.
Like the long-term relationships we build with growers, we build long-term relationships with our clients. Have a question? Need wine advice? Just give us a call—510-524-1524.