This new addition to the Bruno Colin lineup is remarkably refreshing, with a pronounced flintiness and a steely minerality. Lots of herbs and lemon curd precede its dry, racy finish. It's a mouthwatering, drink-me-now white Burgundy.
—Dustin Soiseth
More from this Producer or Region
About The Producer
Bruno Colin
Michel Colin was the third generation in his family to grow grapes in Burgundy within the prestigious Côte de Beaune. When he retired in 2003, he handed the property over to his sons, Philippe and Bruno, who split the holdings between them to bottle under separate labels. With the help of his wife, Stéphanie, Bruno farms eight hectares of land, in thirty different parcels scattered over five communes. Bruno bottles Chassagne-Montrachet, Puligny-Montrachet, Saint-Aubin, Santenay, and Maranges. He vinifies nineteen cuvées separately, twelve of which are premier cru! Bruno's style shows beautiful balance, both aromatically and texturally, while showcasing the delicate minerality and nuanced complexity of each vineyard.
About The Region
Burgundy
In eastern central France, Burgundy is nestled between the wine regions of Champagne to the north, the Jura to the east, the Loire to the west, and the Rhône to the south. This is the terroir par excellence for producing world-class Pinot Noir and Chardonnay.

The southeast-facing hillside between Dijon in the north and Maranges in the south is known as the Côte d'Or or "golden slope." The Côte d'Or comprises two main sections, both composed of limestone and clay soils: the Côte de Nuits in the northern sector, and the Côte de Beaune in the south. Both areas produce magnificent whites and reds, although the Côte de Beaune produces more white wine and the Côte de Nuits more red.

Chablis is Burgundy's northern outpost, known for its flinty and age-worthy Chardonnays planted in Kimmeridgian limestone on an ancient seabed. Vézelay is a smaller area south of Chablis with similar qualities, although the limestone there is not Kimmeridgian.

To the south of the Côte de Beaune, the Côte Chalonnaise extends from Chagny on its northern end, down past Chalon-sur-Saône and encompasses the appellations of Bouzeron in the north, followed by Rully, Mercurey, Givry, and Montagny.

Directly south of the Chalonnaise begins the Côte Mâconnais, which extends south past Mâcon to the hamlets of Fuissé, Vinzelles, Chaintré, and Saint-Véran. The Mâconnais is prime Chardonnay country and contains an incredible diversity of soils.
More from Burgundy or France
Kermit once said...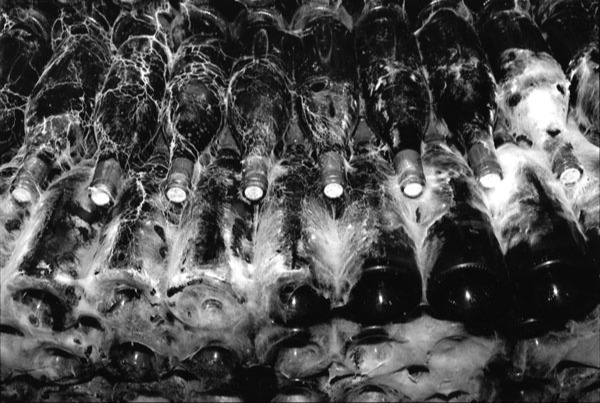 Kermit once said...
Living wines have ups and downs just as people do, periods of glory and dog days, too. If wine did not remind me of real life, I would not care about it so much.