While the name of the domaine honors Roch's great-grandfather, it also brings to mind the great northern Rhône appellation Saint-Joseph. The association with fine cool-climate Syrah is not unwarranted: the grape shows a special affinity to the extreme environment of this less-traveled side of Provence, so much that Roch chose to spotlight it with a special cuvée. Thick, dense, chewy tannins frame this brawny red jam-packed with spice and savory goodness. It belongs in your cellar somewhere between the Bandols and the Hermitages.
—Anthony Lynch
More from this Producer or Region
/
About The Producer
Clos Saint-Joseph
Roch Sassi of Clos Saint-Joseph (named for his great-grandfather) is the only grower to bottle any wine eked from these incredibly rocky slopes. His wines fall under the Côtes de Provence appellation, even though the much cooler terroir here has little relation to the rest of the AOC. Villars in fact represents an isolated enclave of Côtes de Provence that enjoys a unique microclimate, the dry heat buffered by cold air currents from the surrounding mountains. These conditions allow for full ripening at remarkably low alcohol levels, maintaining lively fruit and bright acidity in the wines.
About The Region
Provence
Perhaps there is no region more closely aligned with the history to Kermit Lynch Wine Merchant than Provence. Provence is where Richard Olney, an American ex-pat and friend of Alice Waters, lived, and introduced Kermit to the great producers of Provence, most importantly Domaine Tempier of Bandol. Kermit also spends upwards of half his year at his home in a small town just outside of Bandol.

Vitis vinifera first arrived in France via Provence, landing in the modern day port city of Marseille in the 6th century BC. The influence of terroir on Provençal wines goes well beyond soil types. The herbs from the pervasive scrubland, often referred to as garrigue, as well as the mistral—a cold, drying wind from the northwest that helps keep the vines free of disease—play a significant role in the final quality of the grapes. Two more elements—the seemingly ever-present sun and cooling saline breezes from the Mediterranean—lend their hand in creating a long growing season that result in grapes that are ripe but with good acidity.

Rosé is arguably the most well known type of wine from Provence, but the red wines, particularly from Bandol, possess a great depth of character and ability to age. The white wines of Cassis and Bandol offer complexity and ideal pairings for the sea-influenced cuisine. Mourvèdre reigns king for red grapes, and similar to the Languedoc and Rhône, Grenache, Cinsault, Marsanne, Clairette, Rolle, Ugni Blanc among many other grape varieties are planted.
More from Provence or France
Kermit once said...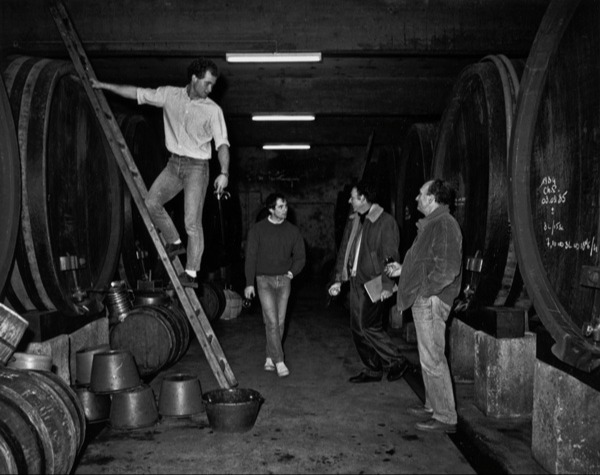 Kermit once said...
For the wines that I buy I insist that the winemaker leave them whole, intact. I go into the cellars now and select specific barrels or cuvées, and I request that they be bottled without stripping them with filters or other devices. This means that many of our wines will arrive with a smudge of sediment and will throw a more important deposit as time goes by, It also means the wine will taste better.