The Valle d'Aosta is a deep valley that runs east to west, closed off just before the French border by some of the highest peaks in the Alps. Vineyards here are like little gardens clinging to steep south-facing mountainsides, where only a thin layer of sandy topsoil lines the hard granite bedrock. Abundant direct sun and cold nights amplify the aromatic expression of the local grapes while preserving zingy acidity, a recipe for delicate, perfumed wines that dance energetically across the palate. Sipping Feuillet's Petite Arvine evokes the euphoria of running through a field of Alpine wildflowers—admittedly a cliché, until you feel the exacting mineral purity of this floral bianco wash over your senses.
—Anthony Lynch
---
| | |
| --- | --- |
| Wine Type: | white |
| Vintage: | 2021 |
| Bottle Size: | 750mL |
| Blend: | Petite Arvine |
| Appellation: | Valle d'Aosta |
| Country: | Italy |
| Region: | Valle d'Aosta |
| Producer: | Château Feuillet |
| Winemaker: | Maurizio Fiorano |
| Vineyard: | 6-10 years, 1.5 ha |
| Soil: | Sandy, alluvial topsoil, granite bedrock subsoil |
| Aging: | Aged in stainless steel vats for 90 days |
| Farming: | Sustainable |
| Alcohol: | 13.5% |
---
More from this Producer or Region
/
About The Producer
Château Feuillet
If Maurizio Fiorano became a vineyard owner by chance, he was lucky in the placement of his plots—he will humbly tell you that it's not hard to make good wine here. The vines sit in shallow sandy soil, but their feet wriggle into crevices in the solid granite bedrock. The vineyards are planted on an ancient riverbed, where the Dora Baltea River cut through, creating the current river valley and leaving behind mineral deposits that the wines happily lap up. The trump card, however, may be high altitude and diurnal temperature shifts providing long hours of gentle sunlight. This gives the grapes a long, slow ripening season that in turn offers red wines with the heft of a sunny climate that are still refreshing and light.
Vintage Chart Mentality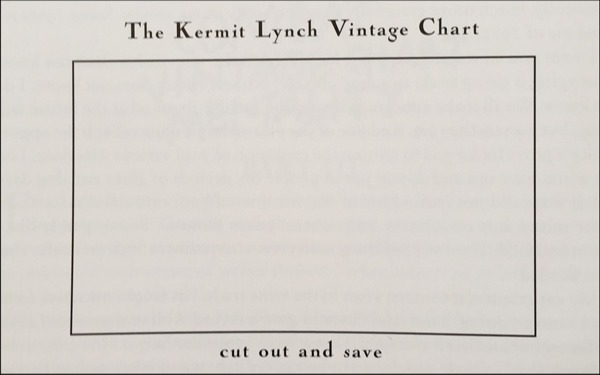 Vintage Chart Mentality
Trust the great winemakers, trust the great vineyards. Your wine merchant might even be trustworthy. In the long run, that vintage strip may be the least important guide to quality on your bottle of wine.—Kermit Lynch