2020 Riesling Grand Cru "Mandelberg Vieilles Vignes"
Meyer-Fonné
Sumptuous grand cru Riesling at a price that goes down (almost) as easy as the wine? Tempt me with a good time, why don't you! Speaking of good times, try pairing this bottle with a meal that packs some heat. Bright and fiery Vindaloo, Hunan dishes with pickled cabbage and spicy chiles, or meats dry rubbed with mouth-numbing Szechuan peppercorn will be perfect companions for a wine this textured and deep. Felix Meyer's recent acquisition from the small, sunny Mandelberg cru is already a classic through and through—petrol notes with lush pear, honey, and a tart bite of green apple…even if you forego the food altogether, it's sure to be delightful.
—Allyson Noman
More from this Producer or Region
About The Producer
Meyer-Fonné
Félix Meyer is a rising star in Alsace and has an evident instinct for his craft. Since taking over in the family domaine 1992, Félix has already left his own mark, modernizing equipment in the winery, developing export sales, and now expanding the family's holdings in many of Alsace's great vineyard sites, including several grand crus. It's all about the details at Meyer-Fonné, with an emphasis on tradition and respect for terroir. The winery and family home is in the village of Katzenthal, known for its distinctive granite soils. Racy and elegant, his wines are difficult to resist young but have all the right qualities for the cellar. For aromatic and textural seductiveness, no one in Alsace can top Meyer-Fonné.
About The Region
Alsace
Tragically, Alsace might be the most misunderstood wine region of France. In spite of its long history of viticulture and tremendous diversity of pedigreed terroirs, a past fraught with marketing mishaps has left consumers baffled as to what exactly to expect inside one of these mysterious tall, thin bottles.

The good news, on the other hand, is that a new wave of quality-oriented growers is working hard to put Alsace in its rightful place as one of the world's most fascinating sources of fine white wine. By embracing tradition, respecting terroir, and making a concerted effort to better communicate the countless virtues their wines have to offer, they have succeeded in putting Alsace back on the map.

Crafted from a number of grape varieties and beautifully interpreting the region's mosaic of soil types, our Alsace imports are by and large dry whites offering exceptional versatility at table. While each of these selections is ready to be uncorked tonight, the finest among them are also capable of maturing for many, many years in a cool cellar. Expect kaleidoscopic aromatics, lively acidities, and loads of terroir transparency in these skillfully crafted masterpieces. Enjoy a foray into the thrilling world of the world's most underrated wine region, and certainly do not hesitate to contact our sales staff with any questions as you take off on this mouth-watering adventure.
More from Alsace or France
Kermit once said...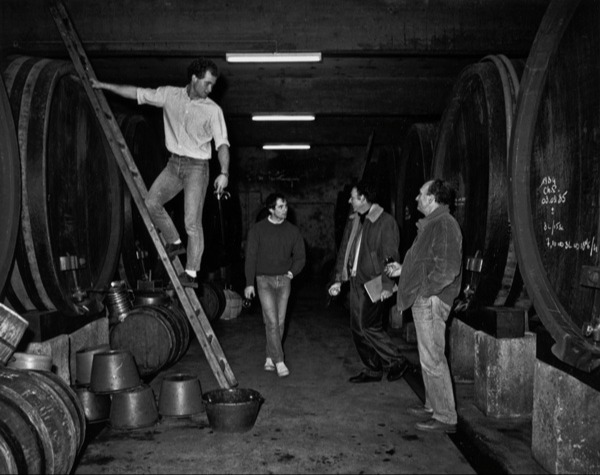 Kermit once said...
For the wines that I buy I insist that the winemaker leave them whole, intact. I go into the cellars now and select specific barrels or cuvées, and I request that they be bottled without stripping them with filters or other devices. This means that many of our wines will arrive with a smudge of sediment and will throw a more important deposit as time goes by, It also means the wine will taste better.