The floral aromas of this dry Muscat bloom out of the glass like flowers on a fresh Spring day. It's almost as if winemaker Valérie Guérin bottled up a perfect day in the South of France for your enjoyment at home. What a refreshing moment to enjoy!
More from this Producer or Region
/
About The Producer
Domaine Les Mille Vignes
In the late 1970s, Jacques Guérin moved to the tiny village of La Palme, just a stone's throw from the Mediterranean. Soon after, he began producing wine from nearby Fitou and Rivesaltes. The wines produced in the area at the time were not driven by quality, but Jacques saw potential in the terroir and envisioned revitalizing his vineyards, focusing on low yields and organic principles, convinced that he would soon be able to produce great wine. Today, Jacques' daughter, Valérie, has carried on his ethic in the vineyard and cellar. The addition of Les Mille Vignes to our portfolio not only geographically fills in the space between Banyuls and Corbières but adds true depth and variety to our wines from the Languedoc-Roussillon.
About The Region
Languedoc-Roussillon
Ask wine drinkers around the world, and the word "Languedoc" is sure to elicit mixed reactions. On the one hand, the region is still strongly tied to its past as a producer of cheap, insipid bulk wine in the eyes of many consumers. On the other hand, it is the source of countless great values providing affordable everyday pleasure, with an increasing number of higher-end wines capable of rivaling the best from other parts of France.

While there's no denying the Languedoc's checkered history, the last two decades have seen a noticeable shift to fine wine, with an emphasis on terroir. Ambitious growers have sought out vineyard sites with poor, well draining soils in hilly zones, curbed back on irrigation and the use of synthetic fertilizers and pesticides, and looked to balance traditional production methods with technological advancements to craft wines with elegance, balance, and a clear sense of place. Today, the overall quality and variety of wines being made in the Languedoc is as high as ever.

Shaped like a crescent hugging the Mediterranean coast, the region boasts an enormous variety of soil types and microclimates depending on elevation, exposition, and relative distance from the coastline and the cooler foothills farther inland. While the warm Mediterranean climate is conducive to the production of reds, there are world-class whites and rosés to be found as well, along with stunning dessert wines revered by connoisseurs for centuries.
More from Languedoc-Roussillon or France
Kermit once said...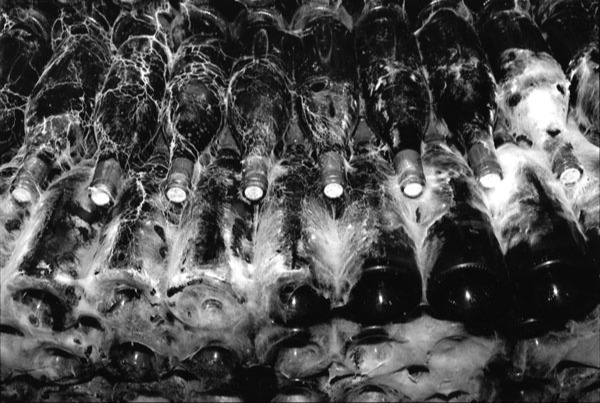 Kermit once said...
Living wines have ups and downs just as people do, periods of glory and dog days, too. If wine did not remind me of real life, I would not care about it so much.