2019 Valtènesi "La Botte Piena"
La Basia
---
Lombardia is not particularly renowned for wine, but a closer look reveals a number of small growing regions offering something unique.
---
Italy's rich tradition of viticulture is illustrated not only by the great wines from prestigious appellations such as Barolo and Brunello but also by the wealth of gems found in lesser-known regions all over the country. Lombardia is not particularly renowned for wine, but a closer look reveals a number of small growing regions offering something unique. The Valtènesi zone, along the southwestern shore of Lake Garda, is one such example, and the delicious, easy-drinking reds produced here offer tremendous value—not to mention a surefire cure for a jaded palate. In this example from La Basia, a small family farm producing wine as well as a fantastic stone-ground polenta, the local Groppello grape stars alongside Sangiovese, Marzemino, and Barbera. Aged in concrete tanks and bottled unfiltered, it benefits from a slight chill: with loads of fresh fruit, a peppery crunch, bright acidity, and light, smooth tannins, this under-the-radar rosso is about as gulpable as they come.
—Anthony Lynch
---
| | |
| --- | --- |
| Wine Type: | red |
| Vintage: | 2019 |
| Bottle Size: | 750mL |
| Blend: | Gropello, Sangiovese, Marzemino, Barbara |
| Appellation: | Valtènesi DOC |
| Country: | Italy |
| Region: | Lombardy |
| Producer: | La Basia |
| Winemaker: | Giacomo Tincani |
| Vineyard: | 15 – 50 years, 3 ha |
| Soil: | Moraine, with sandy clay |
| Aging: | Maceration lasts 6 days, then wine is aged for 9 months in stainless steel tanks, and aged in bottle for at least 3 months |
| Farming: | Sustainable |
| Alcohol: | 12% |
---
/
About The Producer
La Basia
La Basia was founded by the late Elena Parona, an agronomist who transformed the humble country estate into a vibrant farm producing many other artisanal products in addition to wines made from indigenous grapes. Elena's son Giacomo, who now runs the winemaking operation, is equally passionate about preserving local traditions and continues to bottle hand-crafted wines from the western shores of Lake Garda. These straightforward, pleasure-filled wines are a testament to the potential of this unheralded region as well as to Giacomo's passion for the family farm.
About The Region
Lombardy
Italy's most populous region and the home of its most influential wine critic, the late Luigi Veronelli of Milan, Lombardia holds its share of enological secrets. Dominated by the vast expanses of the Po Valley, the region encompasses Alpine peaks in the north, along the Swiss border, as well as Apennine foothills in its southwest where viticulture plays a major role.

The metodo classico sparklers of Franciacorta, plus Oltrepò Pavese's still and sparkling wines, enjoy the most renown, yet Lombardia's richness of different soils and microclimates mean there is much more for the curious palate. The Alpine Nebbiolos of Valtellina are certainly of note, while the region's picturesque lakes (Maggiore, Como, and Garda, to name a few) provide a moderating effect on climate favorable to high-quality wine production.

The southern shores of Lake Garda in particular boast a number of interesting wine zones. Indigenous grapes like Groppello and Marzemino thrive in these soils of glacial deposit, creating unique reds (plus the ubiquitous Chiaretto rosé) from the Garda and Valtènesi DOCs. The wines of our first and only Lombardia producer, La Basia, are delicious representations of this middle ground between plains and mountains, and perfectly complement the region's famous cheeses and other local specialties.
More from Lombardy or Italy
Vintage Chart Mentality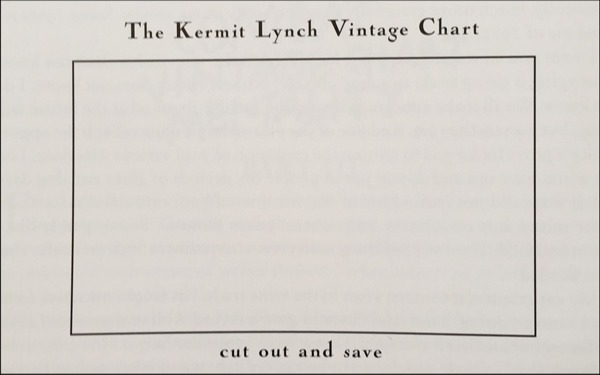 Vintage Chart Mentality
Trust the great winemakers, trust the great vineyards. Your wine merchant might even be trustworthy. In the long run, that vintage strip may be the least important guide to quality on your bottle of wine.—Kermit Lynch