Bandol, Tavel, Corbières, Chinon, Marsannay…can you guess the common theme? These are all French wine appellations capable of producing outstanding rosé. Now it's time to add one more name to the list: Patrimonio.
Rosé is nothing new in Corsica, where the blissful summer weather and sumptuous coastline—with its abundance of great seafood—welcome the production of delicately perfumed, bracingly fresh pink wines. But in Patrimonio, serious whites and reds have long reigned. Leave it to Yves Leccia, one of this modest village's most ambitious and talented vignerons, to craft an exceptional rosé from Patrimonio's unique limestone and schist slopes.
Made from the noble Niellucciu grape supplemented with Grenache, this rosé de saignée could be compared to one from Bandol for its flesh and substance. Aromas of pomegranate, watermelon, vivid flowers, and herbes du maquis give it a distinguishing twist, while it does not lack the crisp charm to satiate a parched palate. With its salty undertones and cleansing, mouthwatering finish, this Ile de Beauté stunner has the makings to joins the ranks of France's finest rosés. May it become a staple on your summer table.

---
| | |
| --- | --- |
| Wine Type: | Rosé |
| Vintage: | 2014 |
| Bottle Size: | 750mL |
| Blend: | 60% Niellucciu, 40% Grenache |
| Appellation: | Patrimonio |
| Country: | France |
| Region: | Corsica |
| Producer: | Yves Leccia |
| Winemaker: | Yves Leccia |
| Vineyard: | 20 years, 4.6 ha |
| Soil: | Clay, Limestone, Schist |
| Aging: | Aged in temperature controlled stainless steel cuves for 6 months |
| Farming: | Organic |
| Alcohol: | 13.5% |
---
More from this Producer or Region
/
About The Producer
Yves Leccia
Raised in a small village in the heart of Patrimonio, Yves worked alongside his father in the vines and cellar at the earliest age he could. The Leccias have been making wine from the finest terroirs of Patrimonio for countless generations. Originally working alongside his sister, he decided to branch off on his own in 2004 and focus on the terroir he felt was best. "E Croce" sits on a thin chalk soil above a bedrock of pure schist, facing the gulf of St. Florent. Yves is a firm believer in the idea that if you want something done right you need to do it yourself, tending his vines alone and working the cellar by himself. He keeps his yields low, knows when to harvest , and knows how to let E Croce express itself in the wines.
About The Region
Corsica
I first set foot on the island in 1980. I remember looking down from the airplane window seeing alpine forest and lakes and thinking, uh oh, I got on the wrong plane. Then suddenly I was looking down into the beautiful waters of the Mediterranean. Corsica is a small, impossibly tall island, the tail of the Alp chain rising out of the blue sea.—Kermit Lynch

Kermit's first trip to the island proved fruitful, with his discovery of Clos Nicrosi's Vermentino. More than thirty years later, the love affair with Corsica has only grown as we now import wines from ten domaines that cover the north, south, east, and west of what the French affectionately refer to as l'Île de Beauté.

Corsica is currently experiencing somewhat of a renaissance—interest has never been higher in the wines and much of this is due to growers focusing on indigenous and historical grapes found on the island. Niellucciu, Sciarcarellu, and Vermentinu are widely planted but it is now common to find bottlings of Biancu Gentile and Carcaghjolu Neru as well as blends with native varieties like Rossola Bianca, Minustellu, or Montaneccia.

As Kermit described above, Corsica has a strikingly mountainous landscape. The granite peaks top out above 9,000 feet. The terroir is predominantly granite with the exception of the Patrimonio appellation in the north, which has limestone, clay, and schist soils.The wines, much like their southern French counterparts make for great pairings with the local charcuterie, often made from Nustrale, the native wild boar, as well as Brocciu, the Corsican goats milk cheese that is best served within 48 hours of it being made.
More from Corsica or France
Kermit once said...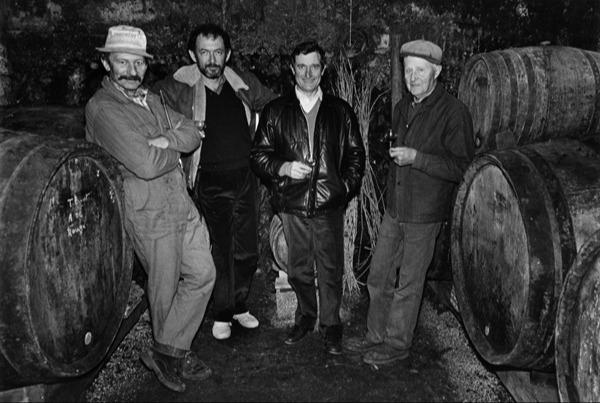 Kermit once said...
I want you to realize once and for all: Even the winemaker does not know what aging is going to do to a new vintage; Robert Parker does not know; I do not know. We all make educated (hopefully) guesses about what the future will bring, but guesses they are. And one of the pleasures of a wine cellar is the opportunity it provides for you to witness the evolution of your various selections. Living wines have ups and downs just as people do, periods of glory and dog days, too. If wine did not remind me of real life, I would not care about it so much.
Inspiring Thirst, page 171